2021 has been a very exciting year for us and there's a lot more good news to come! Firstly, we are so thankful and encouraged by the response to our Fx Track
...
November 30, 2017 Filed in:
Info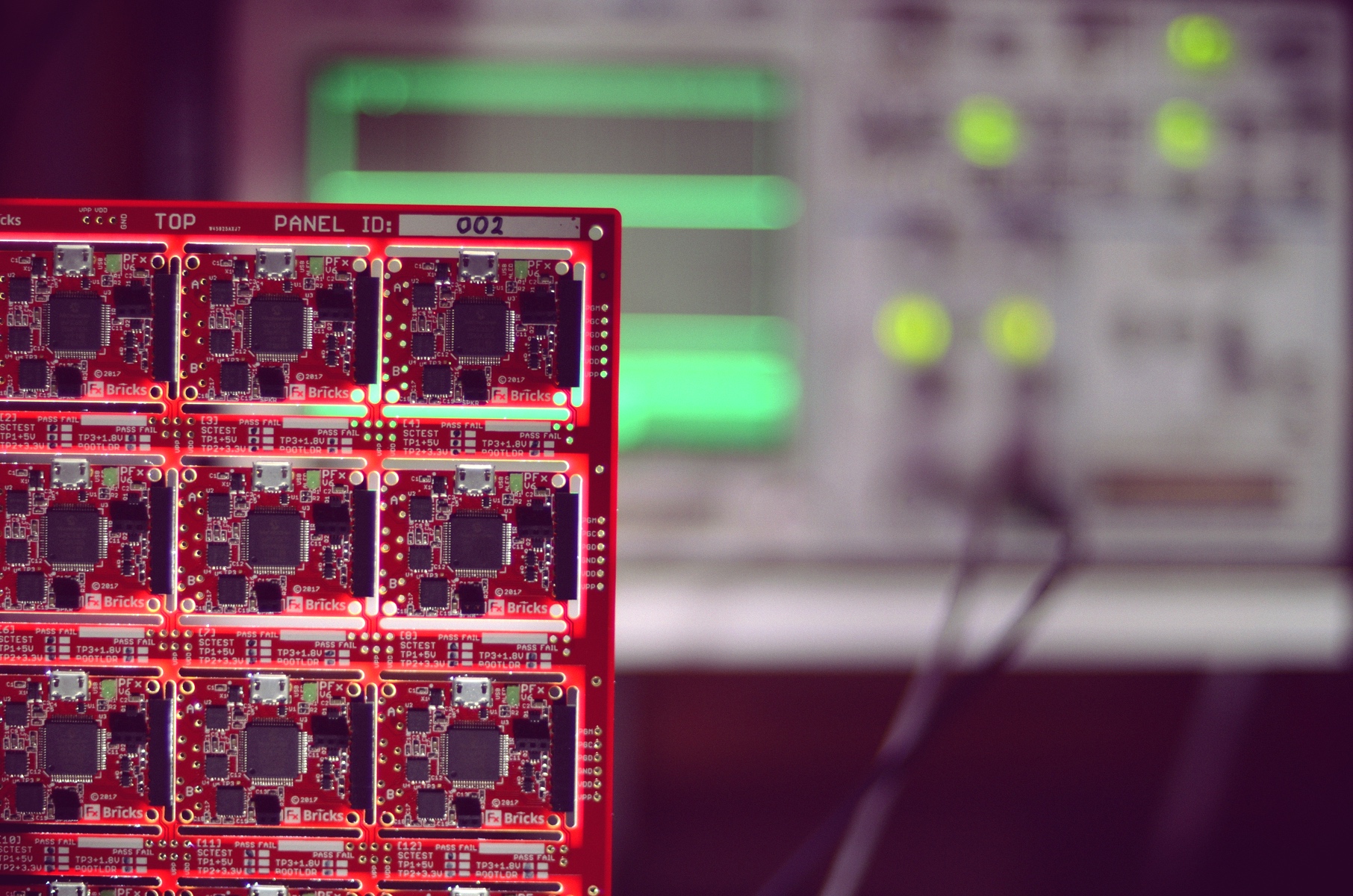 Achieving our certifications for the PFx Brick gave us the final "green light" to ramp up production. As a result we have been very very busy!
So far, we are tracking on schedule to start shipment in Jan 2018. However, this does not mean everyone receives their items in Jan. The fulfillment process will be pipelined in parallel with production and will likely take at least 3 months. We will start fulfillment in the order of backer pledges--that is, we will start with the first backer to make a pledge and proceed down the list to the last backer.
Sometimes its difficult to appreciate the process behind making electronic products like the PFx Brick. Some of you may be surprised to learn that we didn't just have the bricks made in some anonymous factory in China. Instead, we operate like Swiss-watchmakers: all PFx Bricks are hand crafted and assembled in-house. This gives us the following advantages:
1. We have direct control on quality
2. We have direct control on production schedule--we are not at the mercy of external suppliers.
To achieve efficient in-house production we have designed tools, jigs, workflows, and processes to build the PFx Brick to the highest standards of quality. So far, we are very proud to announce that we have achieved 100% yield on our assembled/tested PCBs! thought you'd appreciate a behind the scenes look at the Fx Bricks lab, and how we get things done...
First, here's a look at Fx Bricks HQ! Our lab space--optimally arranged for production...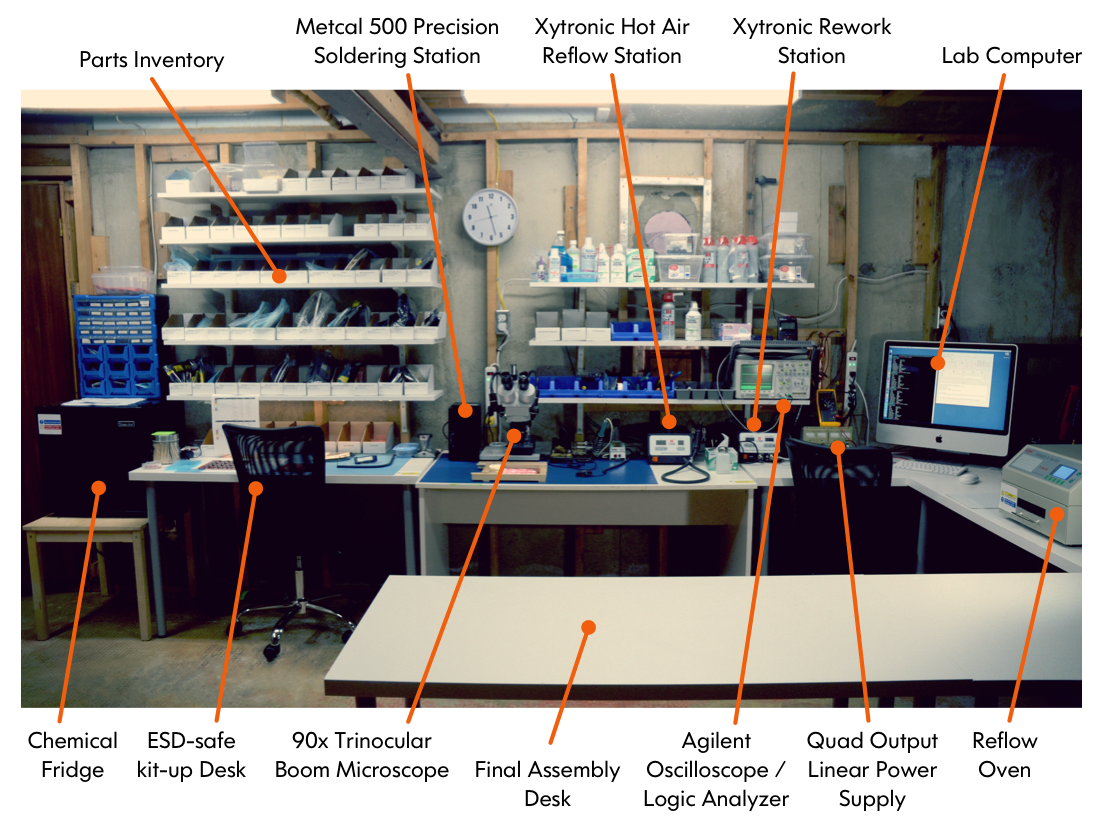 Precision manufacturing requires precision tools!...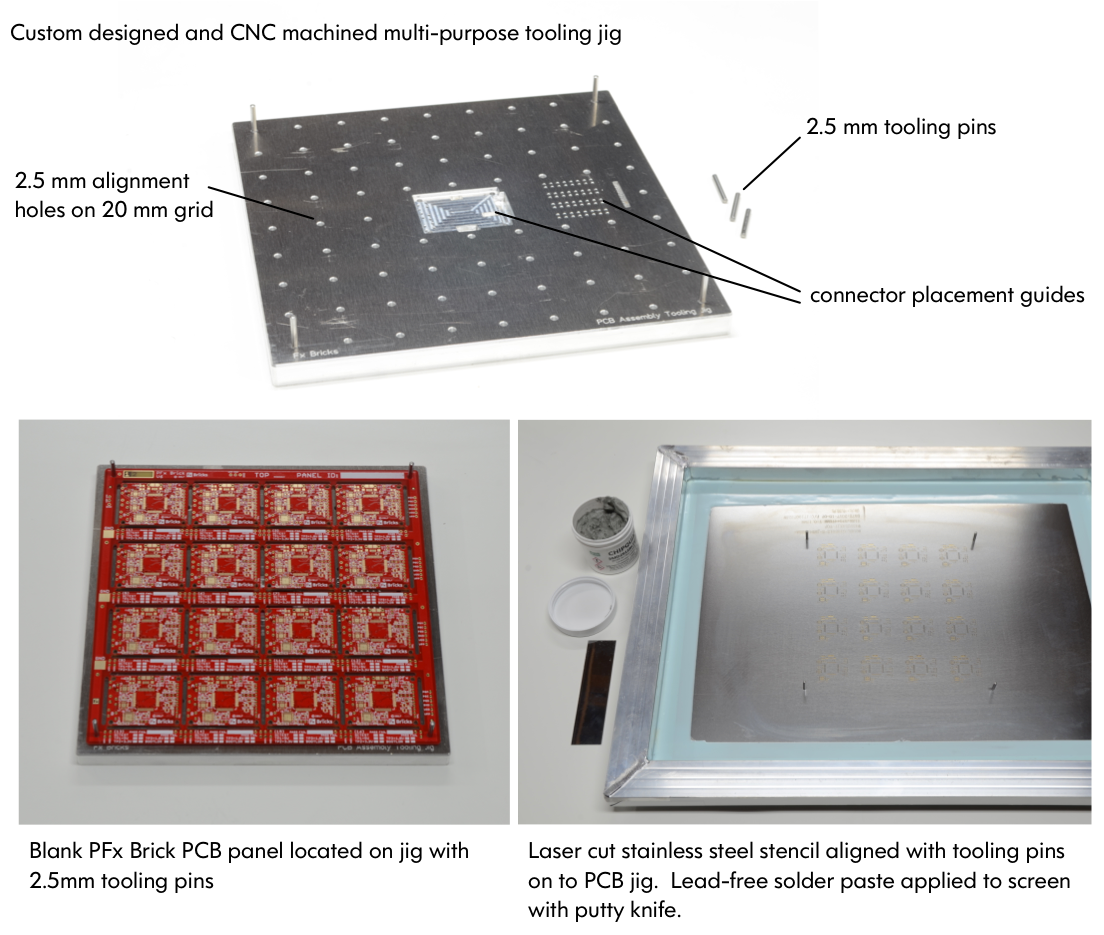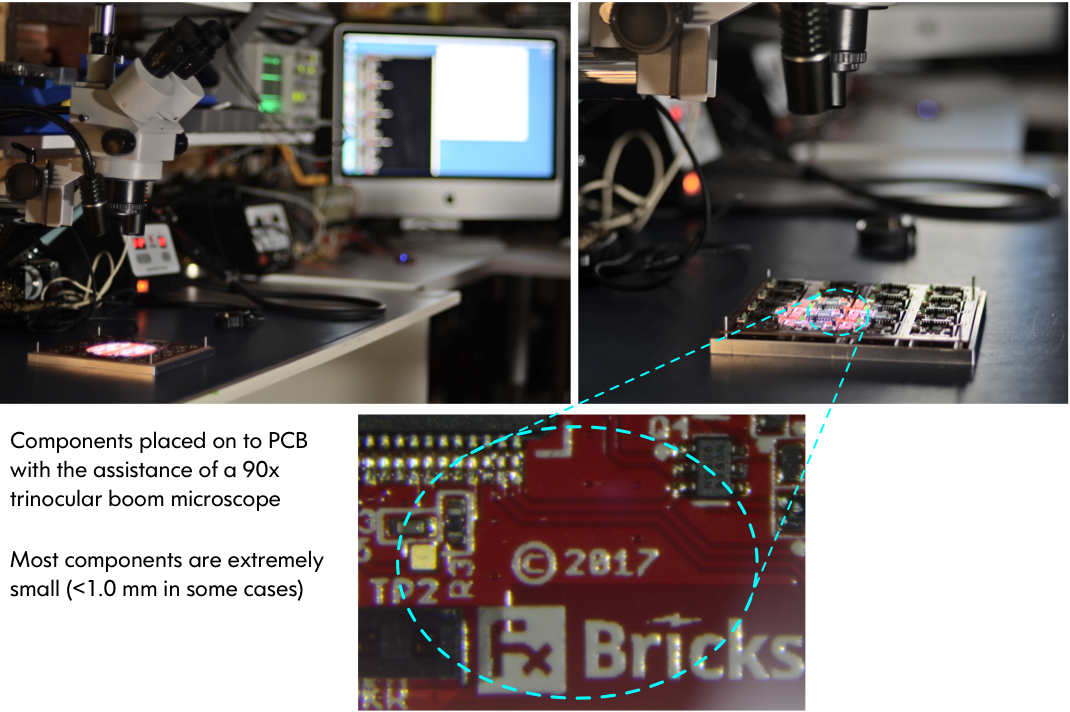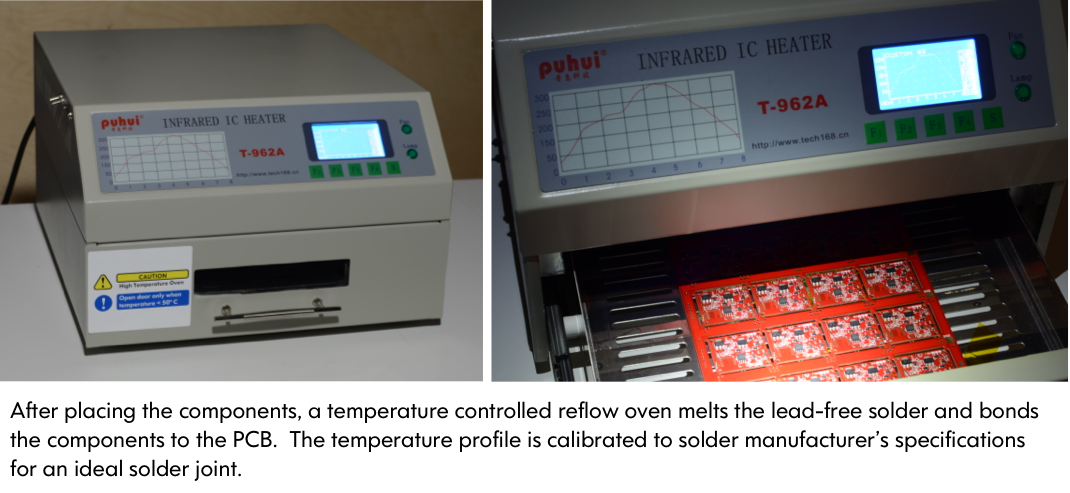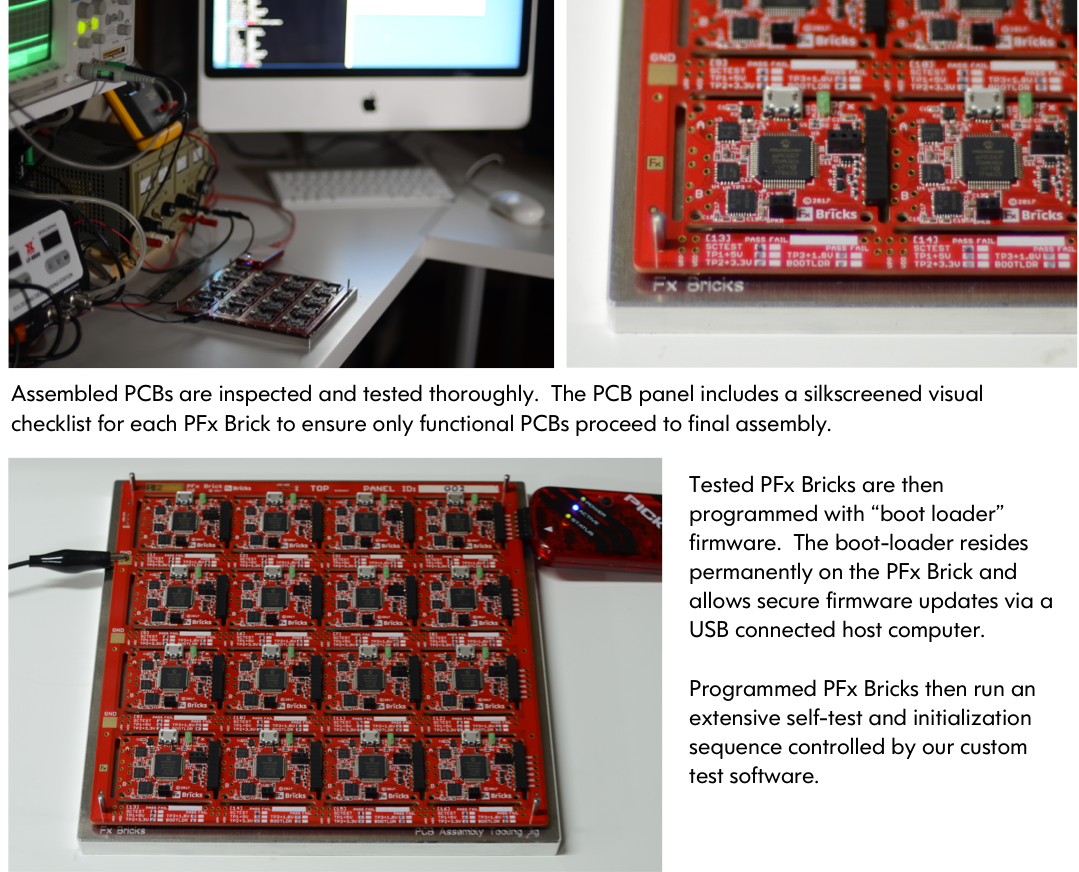 A sea of assembled and tested PFx Bricks...ready for final assembly into the housing...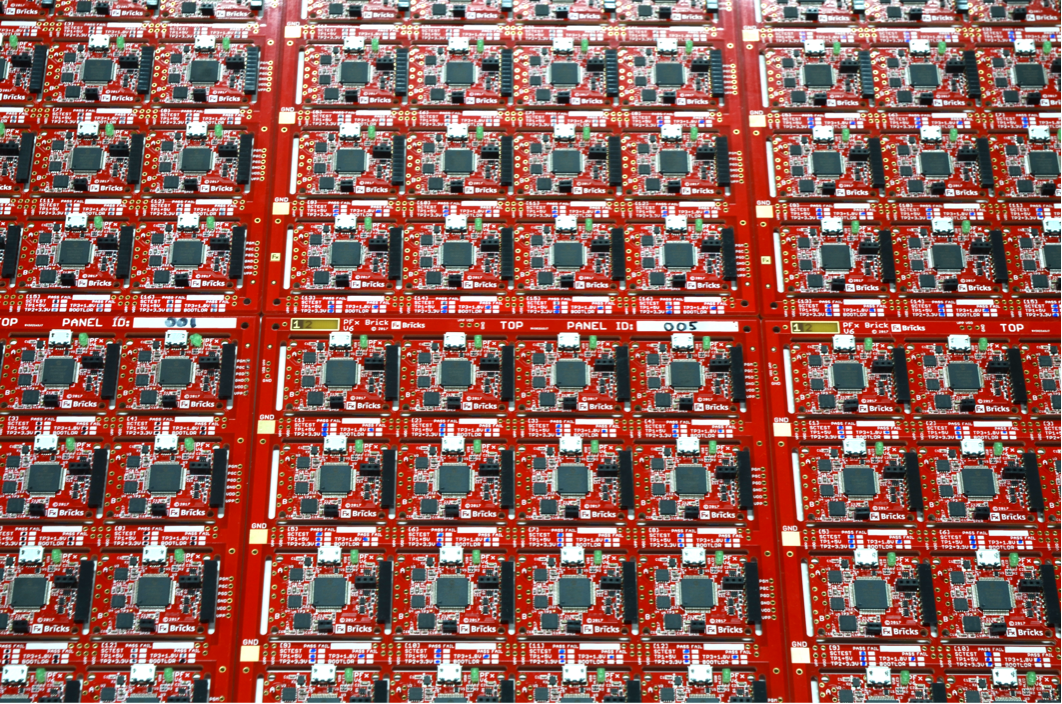 September 29, 2017 Filed in:
News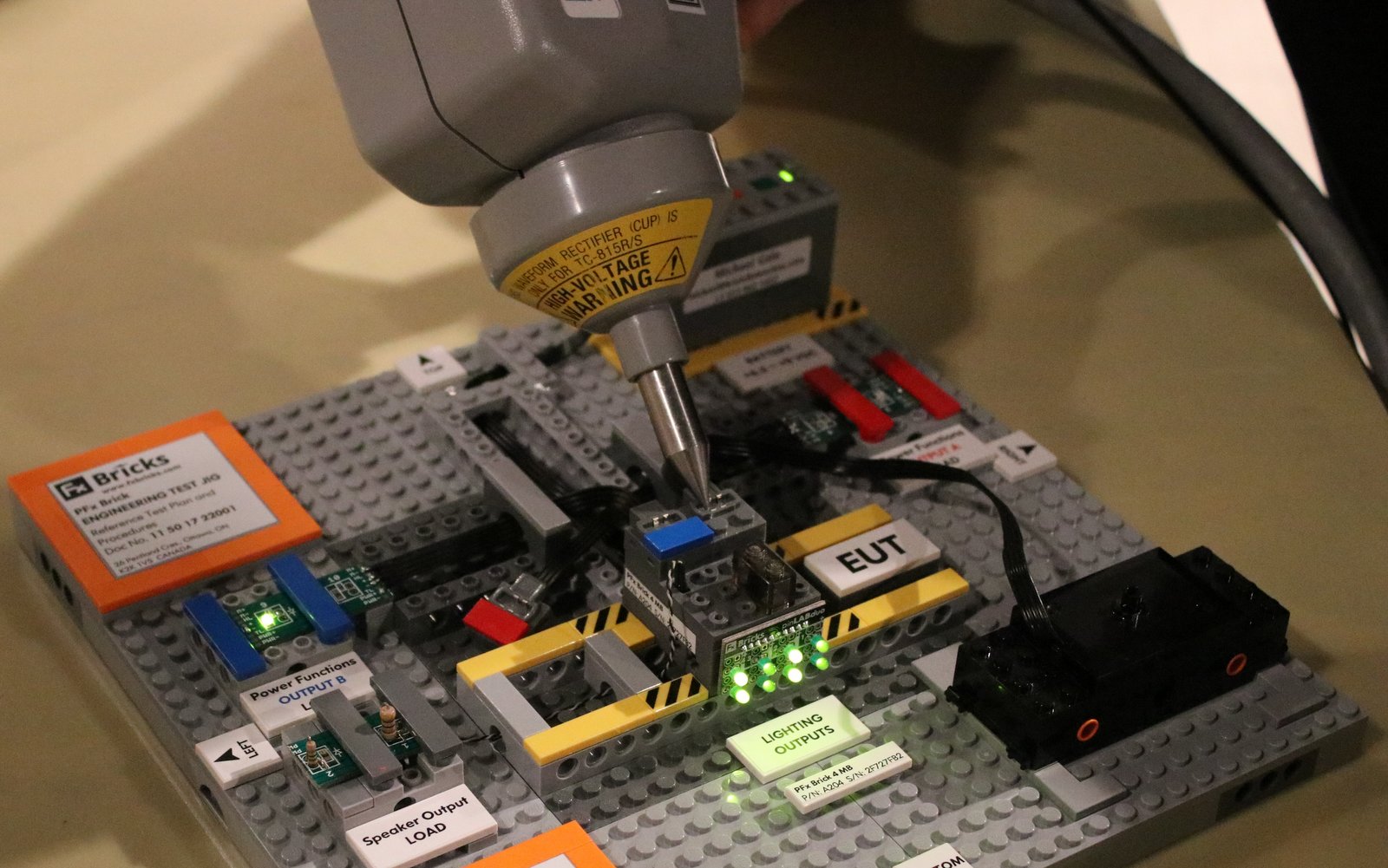 We're excited to report that the PFx Brick successfully completed all of its required certification tests for CE mark, FCC, and ICES-003! We are so relieved, especially since the average pass rate is below 50%. These certifications are not only required for electronic products sold into the USA, the EU, Canada, and other regions, but they also give us the assurance that the PFx Brick can be expected to operate safely and reliably over a wide range of operating conditions.
The PFx Brick was subject to a wide range of tests. Most tests focused on so called EMI and EMC (Electromagnetic Interference and Electromagnetic Compatibility). EMI tests ensure your device does not radiate any unwanted signals or interference--potentially interrupting cell phones, wifi, etc. EMC tests verify that your device is able to withstand exposure to extreme electromagnetic interference. This includes the terrifying and often destructive ESD (electrostatic discharge) tests! These tests are equivalent to repeatedly "taser-ing" your device with voltages ranging from 2 to 8 kV. Thankfully, we were able to perform all tests with a single brick. We brought 4 back up PFx Bricks just in case we lost one during testing; however none were required--S/N 2F727FB2 took one for the whole team! Every test completed successfully without a single failure or interruption of operation. We're quite proud of our durable PFx Brick!

We would like to thank to nice folks at MPB Technologies Electronics Test Centre here in Ottawa for their expertise and assistance during the test process--its always nice to work with professionals who clearly know their stuff!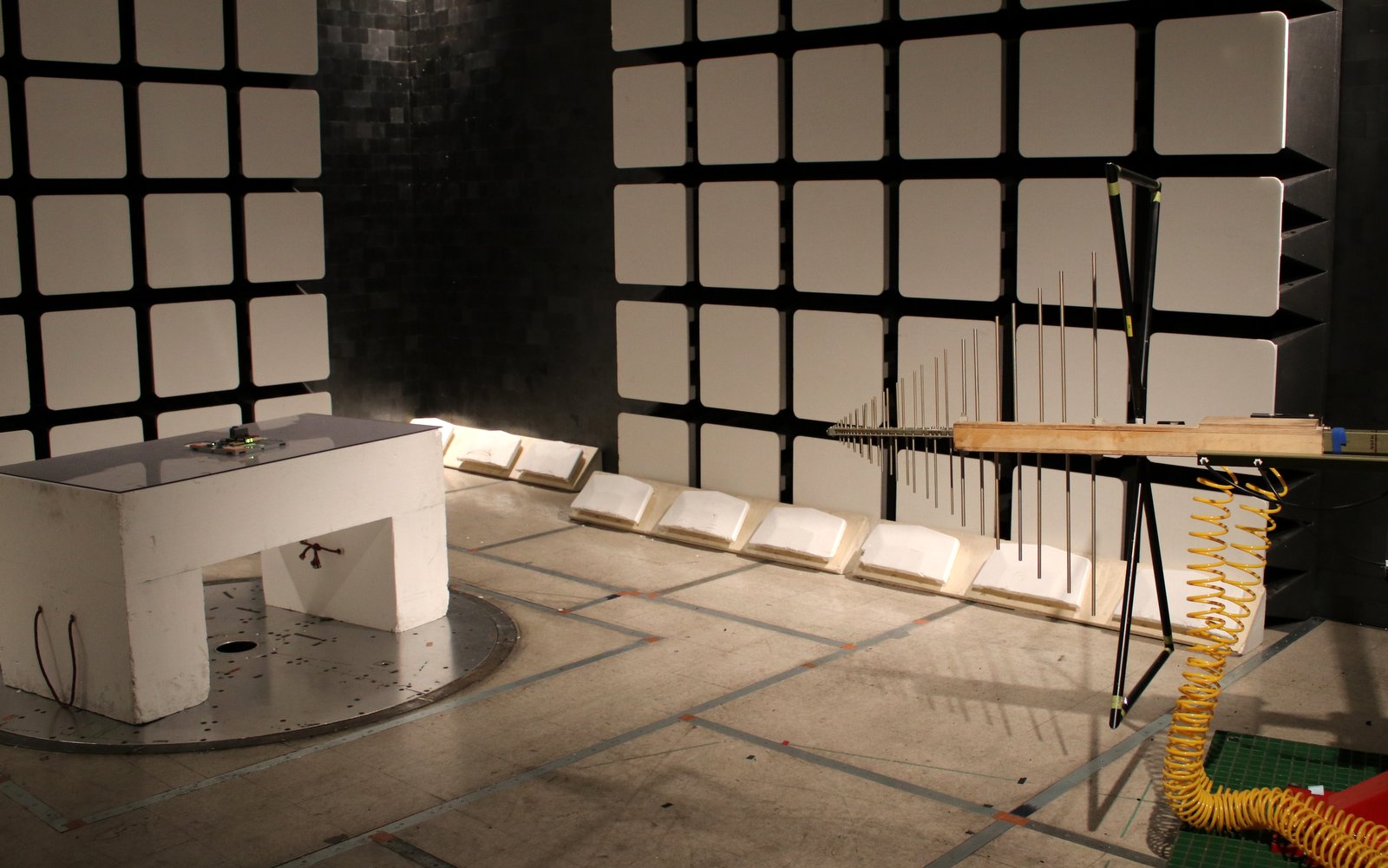 Testing the PFx Brick for EMI inside an anechoic chamber fitted with highly sensitive broadband RF receivers.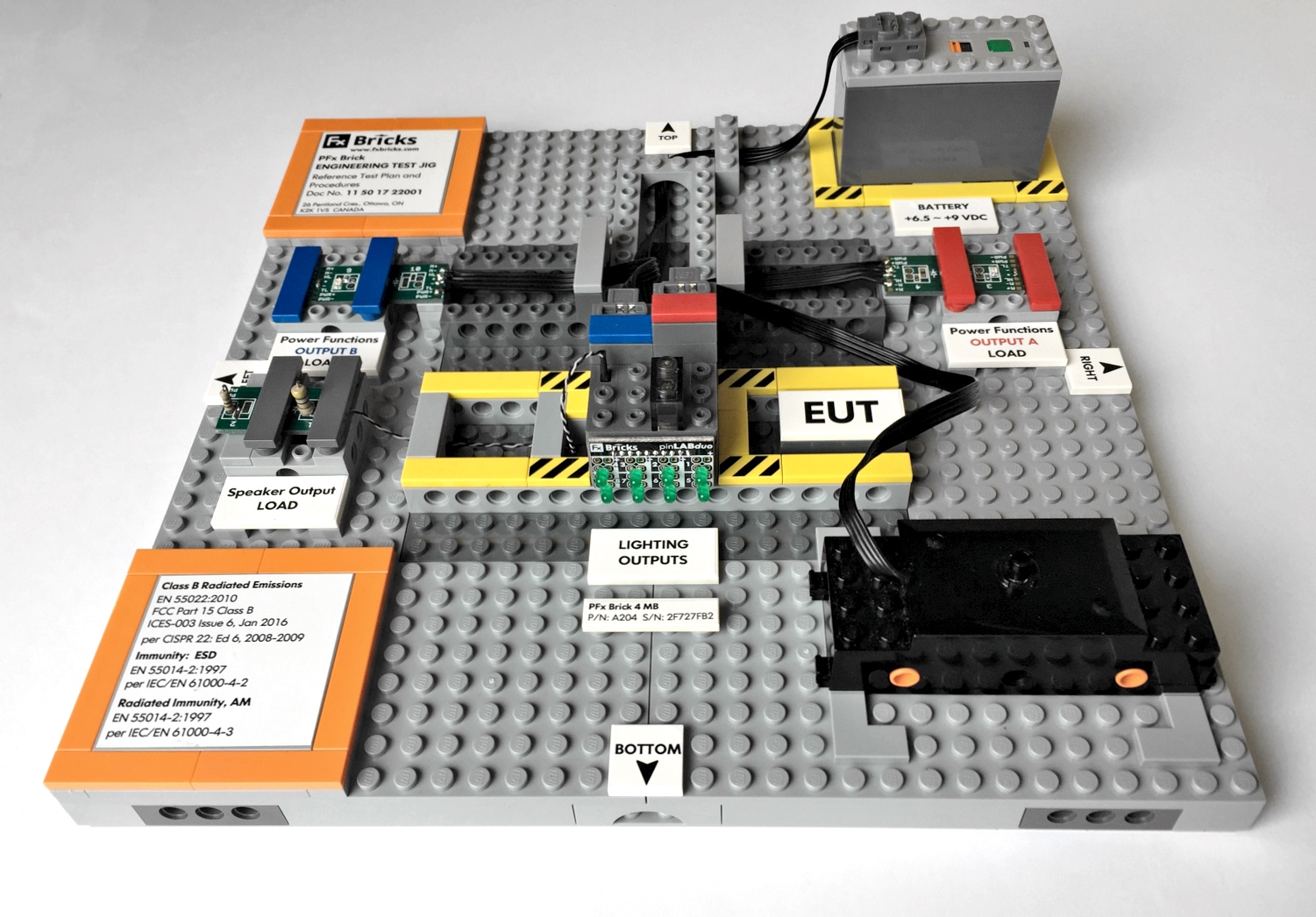 Of course, we had to build our test jig with LEGO® parts! This test jig proved very useful for cable management and identifying test points.
April 24, 2017 Filed in:
Info
One of our beta testers is the well known Technic builder Sariel from Poland. He has literally written the book on Technic, having just released his second edition of The Unofficial LEGO® Technic Builder's Guide. He has very meticulously tested the PFx Brick and provided us with a great deal of valuable feedback. Furthermore, he has generously taken the time to compile this showcase video shown above (and on his YouTube channel).
This video systematically covers aspects of the PFx Brick physical design, capabilities, the PFx software app, and lighting effects. He shows the brick operating by itself as well as inside two Stars Wars spaceships! The feedback we have received from Sariel and our other beta testers has been immensely useful. In fact, we have already incorporated some of their suggestions already.
This testing process is a necessary part of getting a product ready for market. It has to be real-world "road tested" to ensure reliability and to make sure we've captured the key features demanded by builders. Our confidence in the PFx Brick has been consistently rewarded with durable, consistent, and reliable operation--all thanks to continuous testing within a variety of LEGO models!