2021 has been a very exciting year for us and there's a lot more good news to come! Firstly, we are so thankful and encouraged by the response to our Fx Track
...
February 12, 2018 Filed in:
News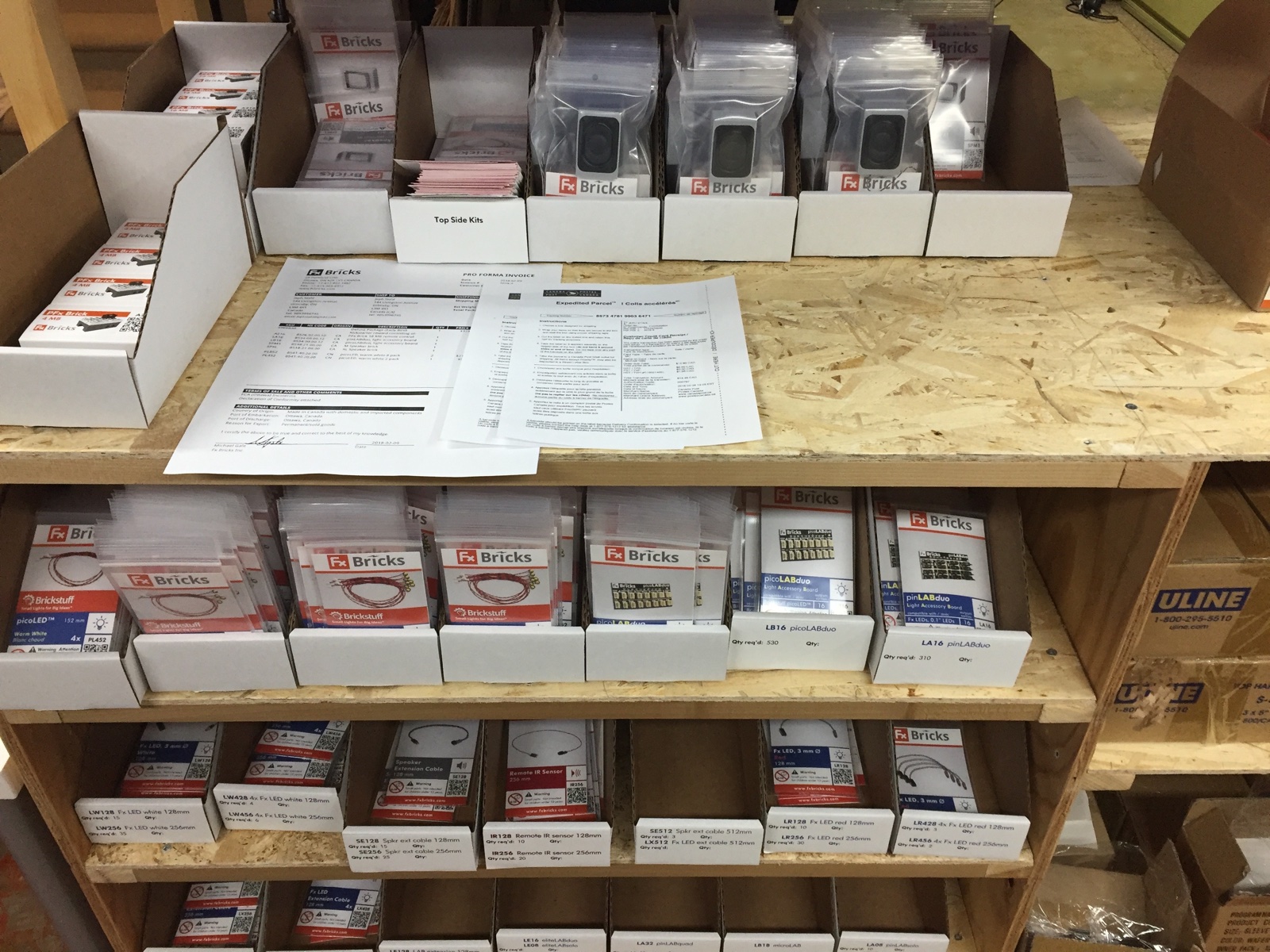 In Jan 2018, we started to ship PFx Brick rewards to our Kickstarter backers. This process is going to take many weeks since we are doing production and fulfillment in parallel. We are shipping our Kickstarter rewards in backer order--that is, the order in which pledges where made during the campaign. We may deviate from this process based on availability of items or other factors--but more or less it will be in backer order.
Pre-Order Deliveries
We would like to apologize to those folks who placed Pre-Orders for the PFx Brick expecting shipment starting now. We received many more Pre-Orders than we expected and have had to procure more parts and extend production to accommodate. Also, we only think it is fair to our Kickstarter backers to fulfill their reward shipment before the pre-order shipments. This means pre-order shipments are going to take many weeks to start shipping. We are sorry and do understand your frustration. In fact, if you are a pre-order customer and are not satisfied with this shipping schedule, we will offer you a refund of your pre-order purchase. Rest assured we are doing all we can to get everyone's order processed and shipped.
The good news is that shipments are occurring everyday. The pipeline of production, testing, packaging and shipping is continuously flowing. We are finding ways of making the process more efficient and will continue to make more improvements. At the end of the day, we want everyone to get their PFx Brick as soon as possible!