2021 has been a very exciting year for us and there's a lot more good news to come! Firstly, we are so thankful and encouraged by the response to our Fx Track
...
June 11, 2020 Filed in:
News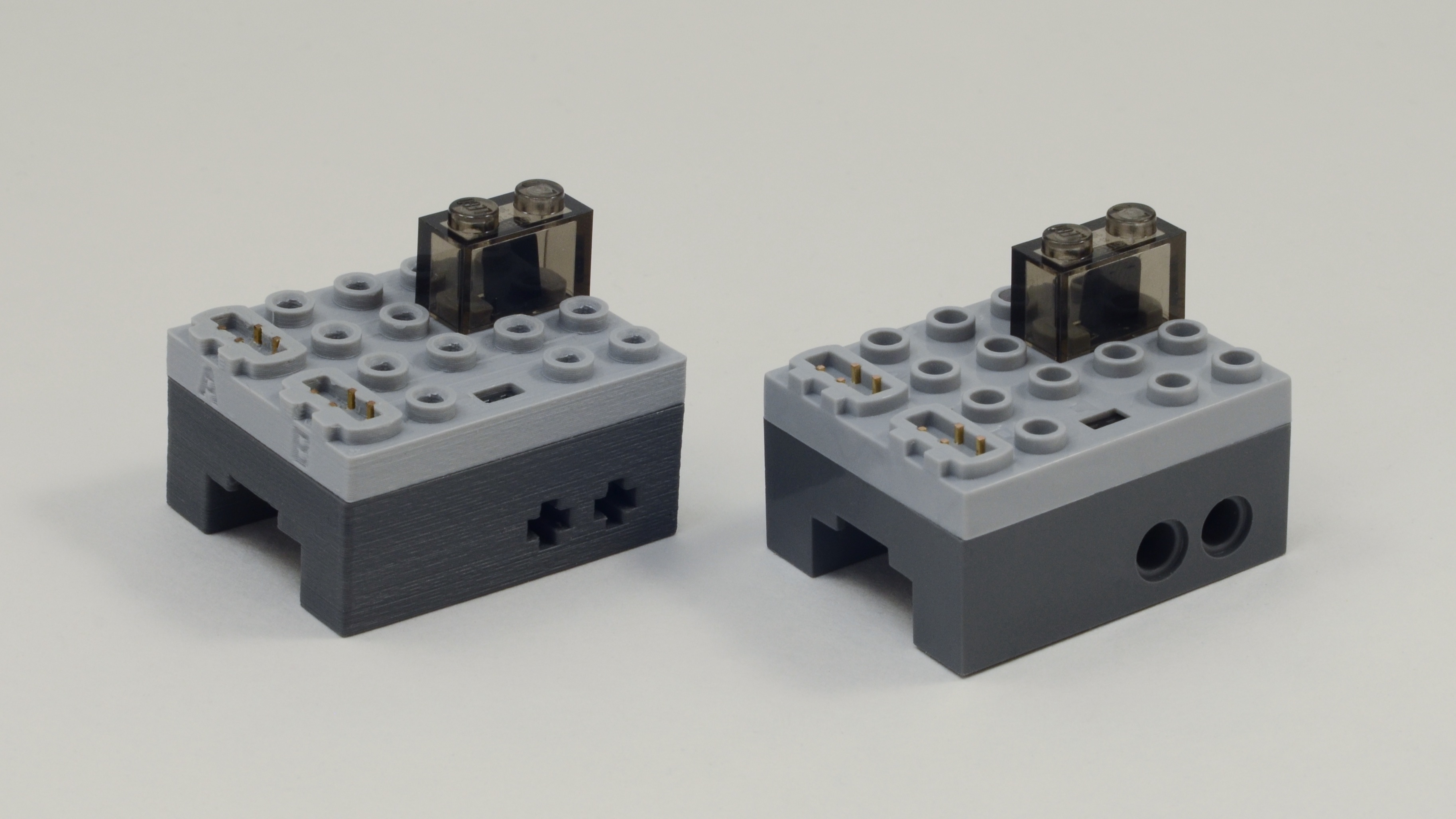 1st generation 3D printed PFx Brick (left) new 2nd generation PFx Brick (right) injected molded in ABS

The new injection molded ABS enclosures for the PFx Brick have finally arrived from our manufacturing partners in China! Late last week we received 80x (out of the final 1000x) enclosure top and bottom components. As a result, we have been able to perform final assembly and test on a small batch of PFx Bricks in order to adjust our production processes around the new PFx Brick. We are thrilled at just how amazing the PFx Brick looks and performs! And we are hopeful you will be equally impressed and look forward to start shipping in the next few days.

We do have a sizeable production backlog, but we will working hard to get through it as fast as we can. We will also keep the order tracker on our website as up to date as possible so that you can keep track of your order progress.
In other news, we are still aiming for a launch of the Fx Track system this summer. We will be starting with the S8 and S32 straight tracks and the R72 and R88 curved tracks. We have approved the final production versions of the product and are ready to start the manufacturing process. We still have a great deal more work to do, including retail packaging, updating our e-commerce and distribution processes, but we feel confident that we will on "track" for this summer. Following the S8, S32, R72 and R88 track elements, we plan on releasing the S16 straight track and R56 curved track later this year. In parallel, we are still working with our manufacturing partners to establish cost and schedule for the amazing P40 Left and Right Switch tracks. The P40 switch is designed to fit into the geometry of the L-Gauge track system and therefore requires a few additional companion elements for us to manufacture. These include the R64 curved track for making return curves for parallel sidings and the unusual S1.6 and S3.2 straight tracks (shown below) used for making perfectly aligned yard ladder configurations.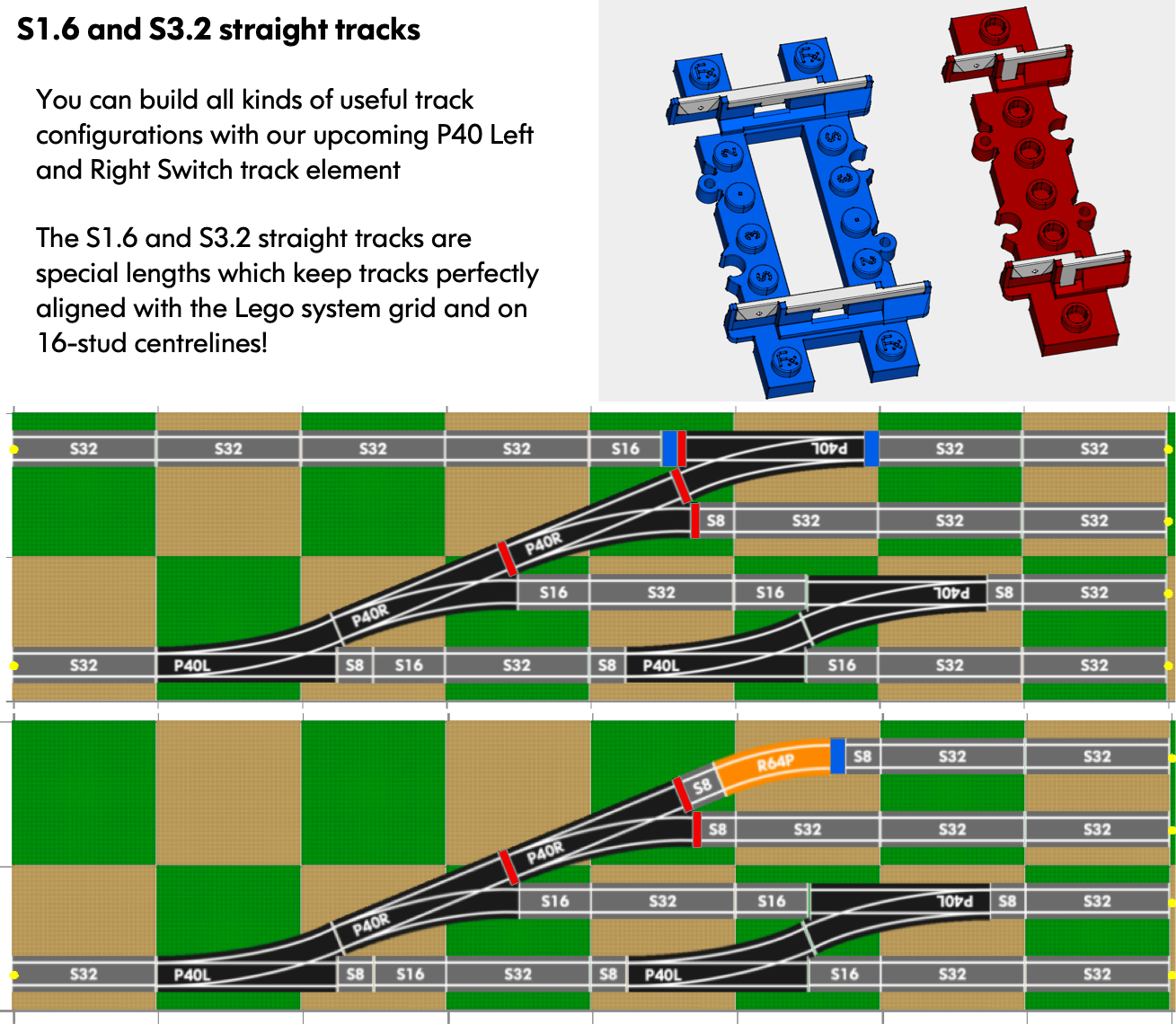 And if new tracks were not enough, we are very likely going to produce updated versions of our popular M and XL speaker bricks with injection molded ABS enclosures! Now that the PFx Brick has a cool new brick enclosure, we felt it was only logical to give the speaker bricks the same treatment! Shown below are some prototype designs we are considering for manufacturing...
As you can see, we are super busy at Fx Bricks and we can't wait to offer the Lego community amazing new products and building opportunities! Stay tuned to fxbricks.com for more news!