2021 has been a very exciting year for us and there's a lot more good news to come! Firstly, we are so thankful and encouraged by the response to our Fx Track
...
February 21, 2020 Filed in:
News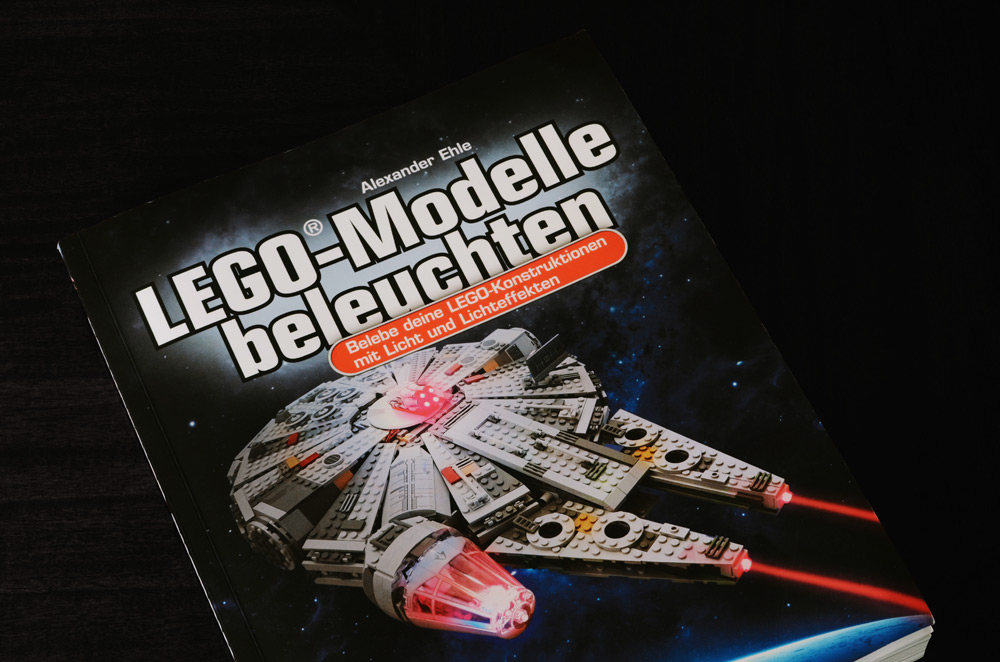 Our friend Alexander Ehle from Germany has recently released a German language book that LEGO fans have needed for a long time: LEGO®-Modelle beleuchten. It explores the vast topic of lighting LEGO models of all shapes, sizes and themes. We feel privileged to have been able to contribute to this outstanding resource for all LEGO fans.

LEGO®-Modelle beleuchten is a comprehensive reference for anyone with an interest in applying the best possible lighting effects to virtually any model (not just LEGO). The book also introduces readers to the basics of electrical circuits and electronics, helping them discover the unlimited possibilities of DIY lighting solutions. There is fantastic practical advice on choosing tools and lighting products, as well as tips on modifying parts for new and clever ways of putting lights into difficult locations in a model.
Examples of LEGO models showcase the range of impressive lighting possibilities throughout the book. It illustrates not just the clever and imaginative techniques for using different products and installation methods, but also the ways of using animated lighting effects to bring life and excitement to your creations.
At Fx Bricks, we are very familiar with the unlimited possibilities for cool lighting effects! We are humbled and excited that an entire chapter of the book dedicated to the PFx Brick. It is the owner's manual that we wish we had written ourselves (and that's just on the topic of lighting!). Alexander has explored and documented each and every possible lighting effect on the PFx Brick and offers tips for configuring and tuning these effects for optimum results.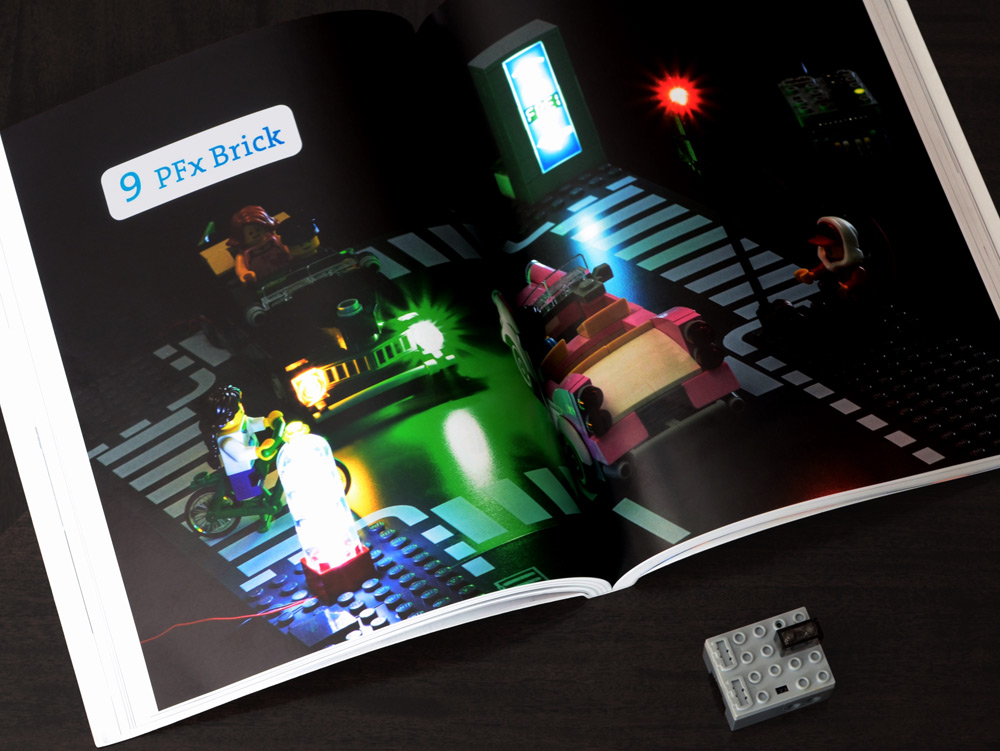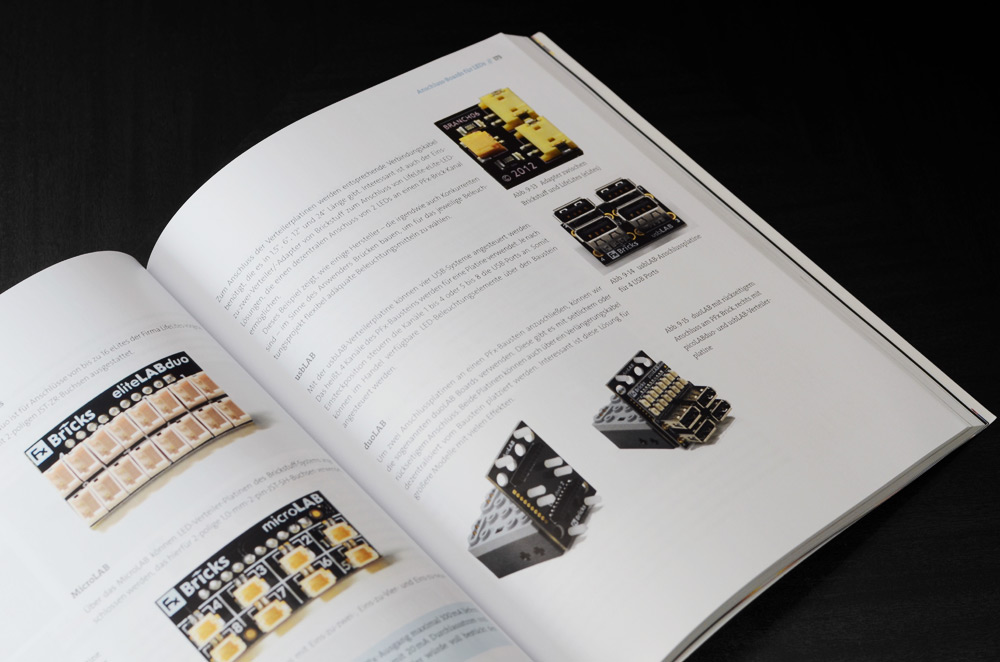 Currently, LEGO®-Modelle beleuchten is only available in the German language. However, we are told that an English language version is in the pipeline and will likely be released. We will keep you updated on its release. Until then, check out Alexander's website brickelectronic.de. He has all kinds of resources to help builders with lighting as well as a web shop selling cool accessories to help you with your projects.
November 30, 2017 Filed in:
Info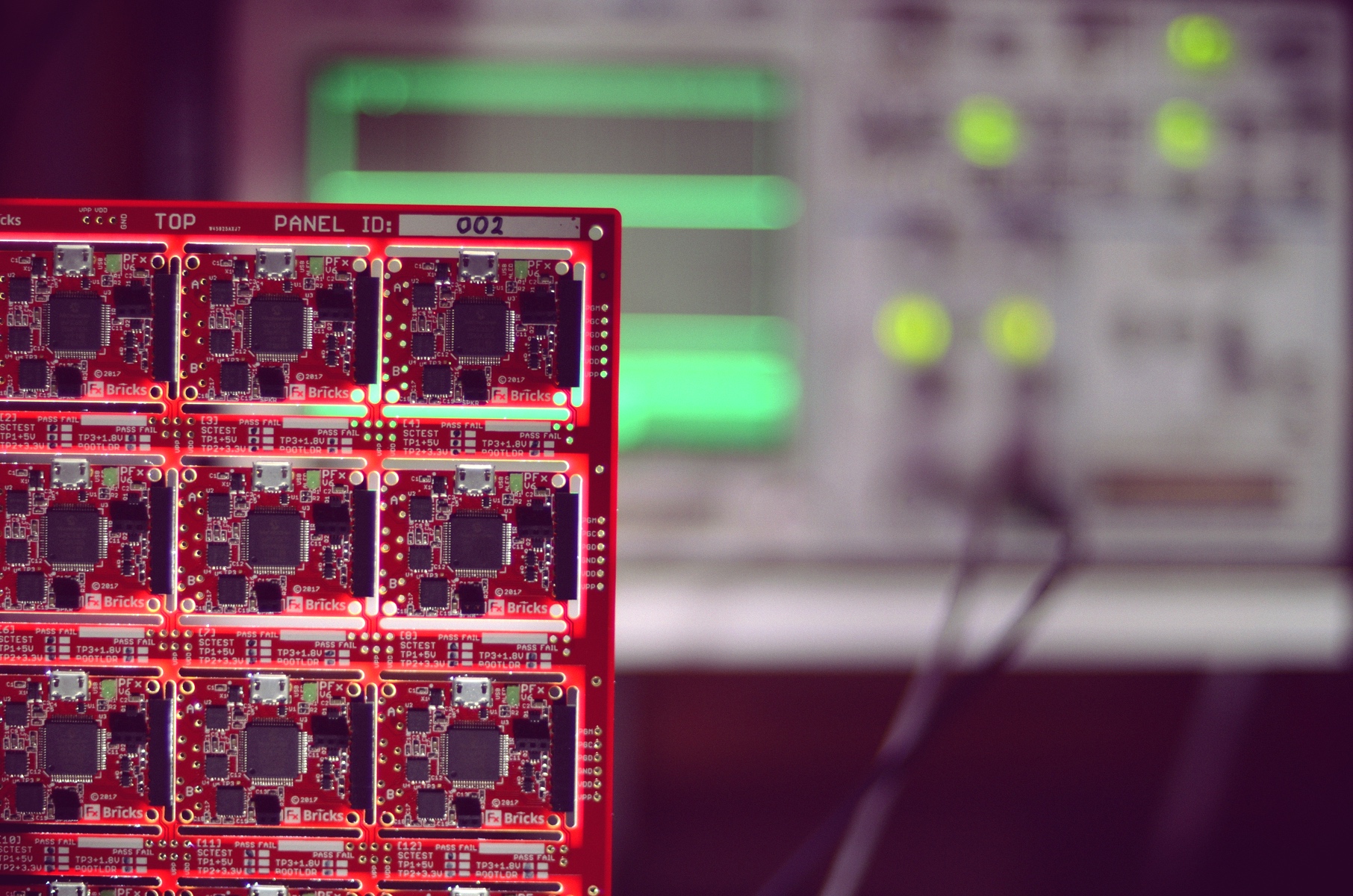 Achieving our certifications for the PFx Brick gave us the final "green light" to ramp up production. As a result we have been very very busy!
So far, we are tracking on schedule to start shipment in Jan 2018. However, this does not mean everyone receives their items in Jan. The fulfillment process will be pipelined in parallel with production and will likely take at least 3 months. We will start fulfillment in the order of backer pledges--that is, we will start with the first backer to make a pledge and proceed down the list to the last backer.
Sometimes its difficult to appreciate the process behind making electronic products like the PFx Brick. Some of you may be surprised to learn that we didn't just have the bricks made in some anonymous factory in China. Instead, we operate like Swiss-watchmakers: all PFx Bricks are hand crafted and assembled in-house. This gives us the following advantages:
1. We have direct control on quality
2. We have direct control on production schedule--we are not at the mercy of external suppliers.
To achieve efficient in-house production we have designed tools, jigs, workflows, and processes to build the PFx Brick to the highest standards of quality. So far, we are very proud to announce that we have achieved 100% yield on our assembled/tested PCBs! thought you'd appreciate a behind the scenes look at the Fx Bricks lab, and how we get things done...
First, here's a look at Fx Bricks HQ! Our lab space--optimally arranged for production...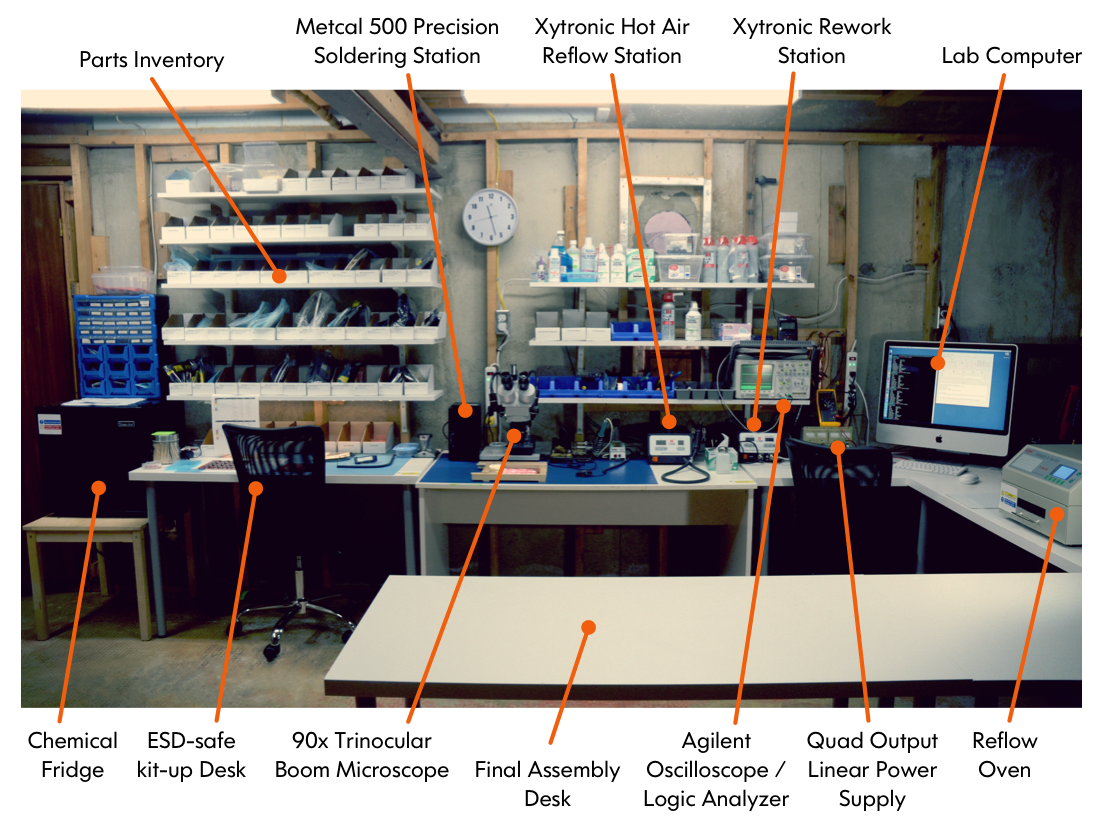 Precision manufacturing requires precision tools!...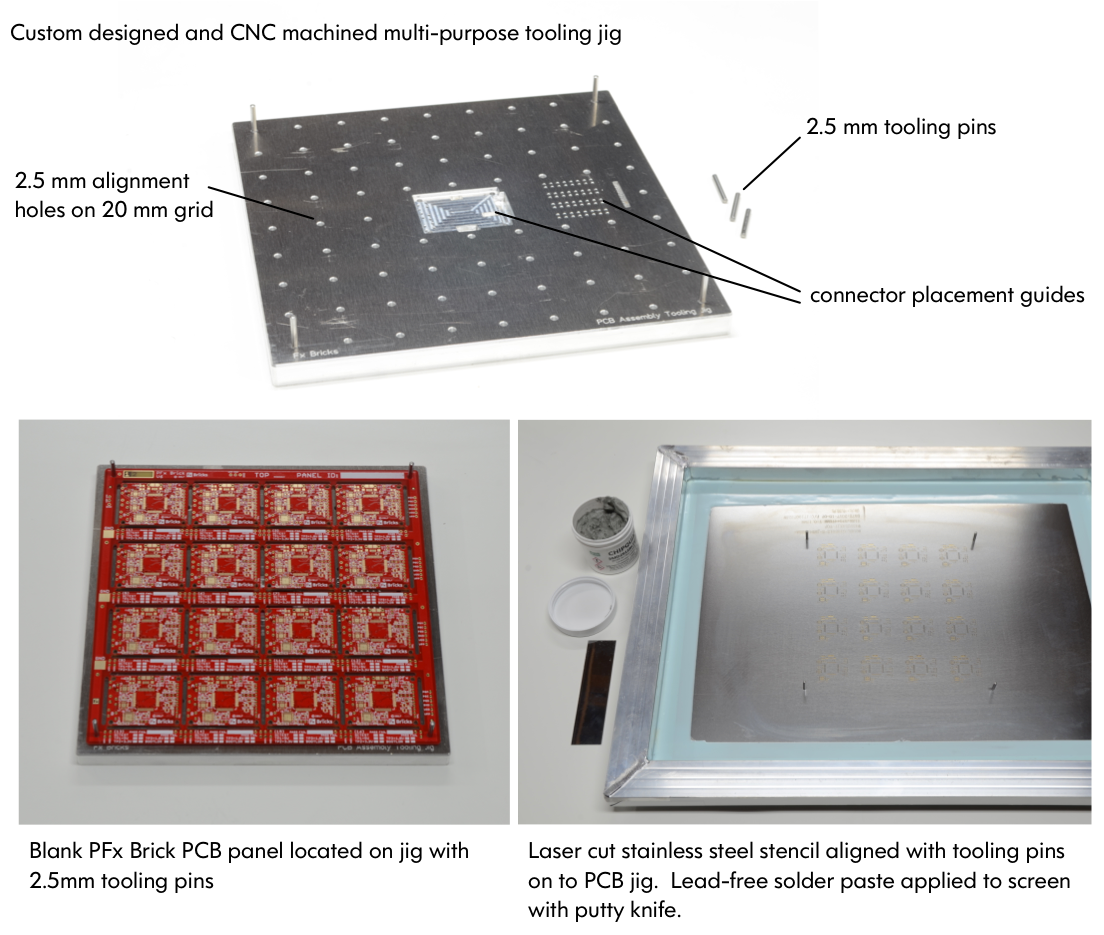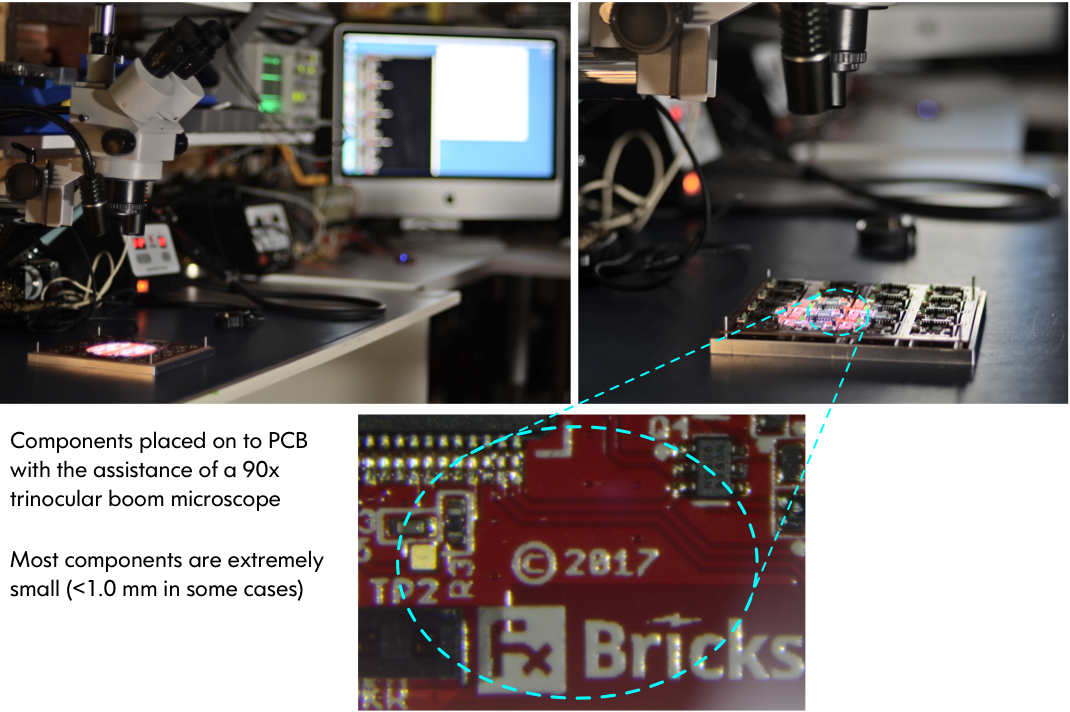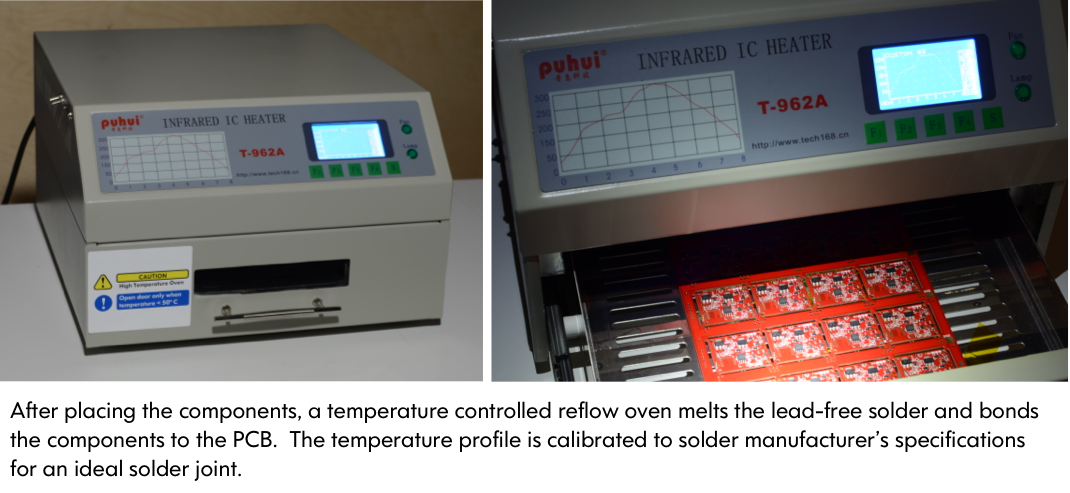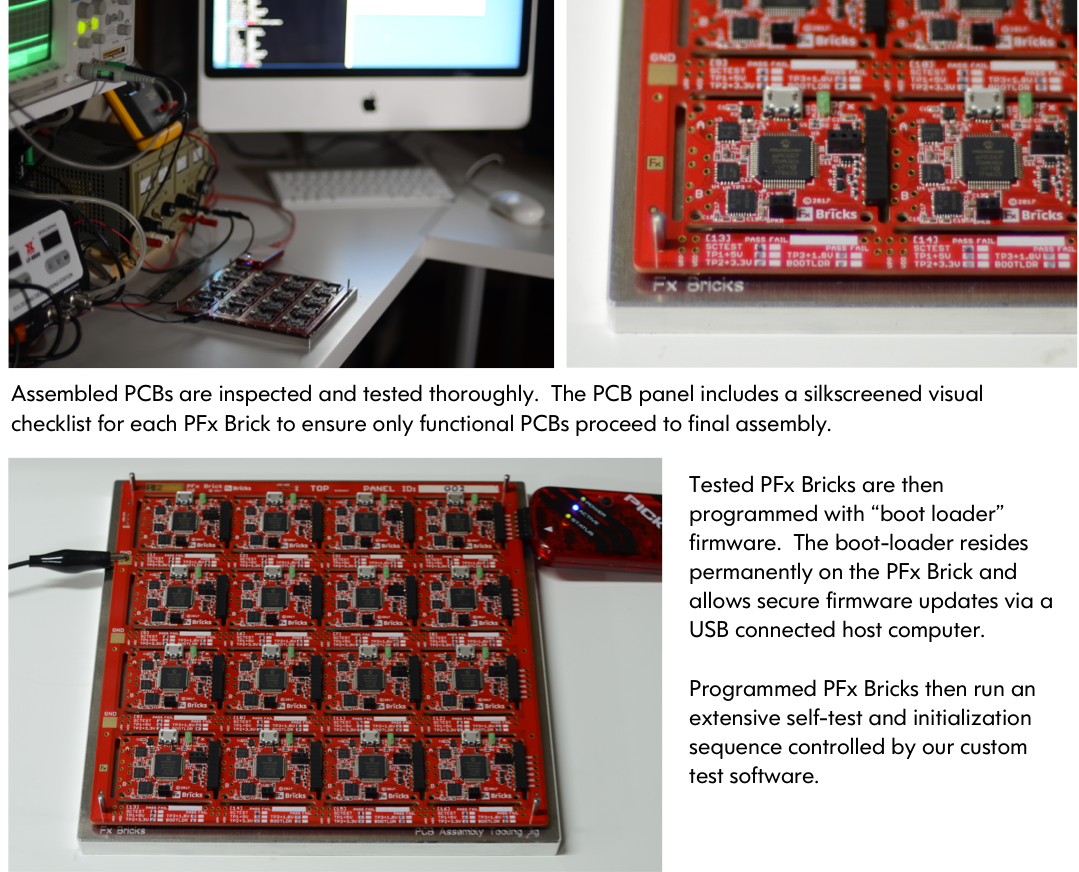 A sea of assembled and tested PFx Bricks...ready for final assembly into the housing...