2021 has been a very exciting year for us and there's a lot more good news to come! Firstly, we are so thankful and encouraged by the response to our Fx Track
...
September 7, 2019 Filed in:
News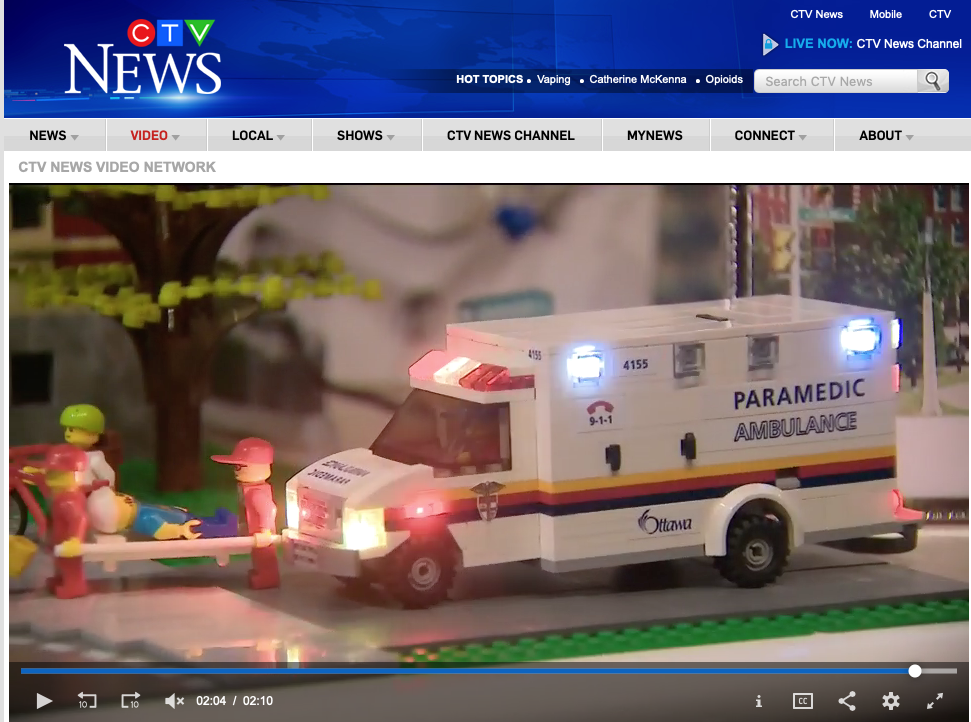 I cannot help but shamelessly plug this epic Lego hospital MOC for not one but two good reasons. First, it includes a PFx Brick powered working elevator and a full light/sound ambulance. But most importantly, it was built by my talented wife (Dr. Lucie Filteau) as a labour of love over the past few years. This epic creation is a faithful representation of the Ottawa Civic Hospital, specifically the original 1924 built structure structure which now forms part of a large expanded campus. It is a workplace which has become a beloved part of Lucie's life over the past 20 years and was a natural inspiration for its recreation in Lego bricks.
The building consists of an architectural facade and side walls partitioned into three sections. Inside, the building contains a framework with integrated lighting (PCB LED strips) on every one of its 4 floors. The framework is an open "substrate" into which detailed interior modules can be inserted. These modules are built to a common standard size and represent individual "vignettes" of a typical hospital environment such as operating rooms, MRI clinic, labour and delivery, etc. as well as common public spaces such as the coffee shop and gift shop. This method of construction, while brick intensive, does offer immense flexibility for reconfiguration and makes each individual clinical module a standalone MOC in its own right. Modules can be conveniently built by themselves without the rest of the hospital's structure in the way.
Recently, CTV national news discovered this project and were eager to feature it. The crew spent a few hours capturing footage of our Lego building studio and getting the story behind Lucie's creation as well as her involvement in the Lego hobby. It also delivers a simple and inspiring message that its never too late to get started in this awesome creative hobby!
More photos can be found on Lucie's flickr page.