2021 has been a very exciting year for us and there's a lot more good news to come! Firstly, we are so thankful and encouraged by the response to our Fx Track
...
November 18, 2020 Filed in:
News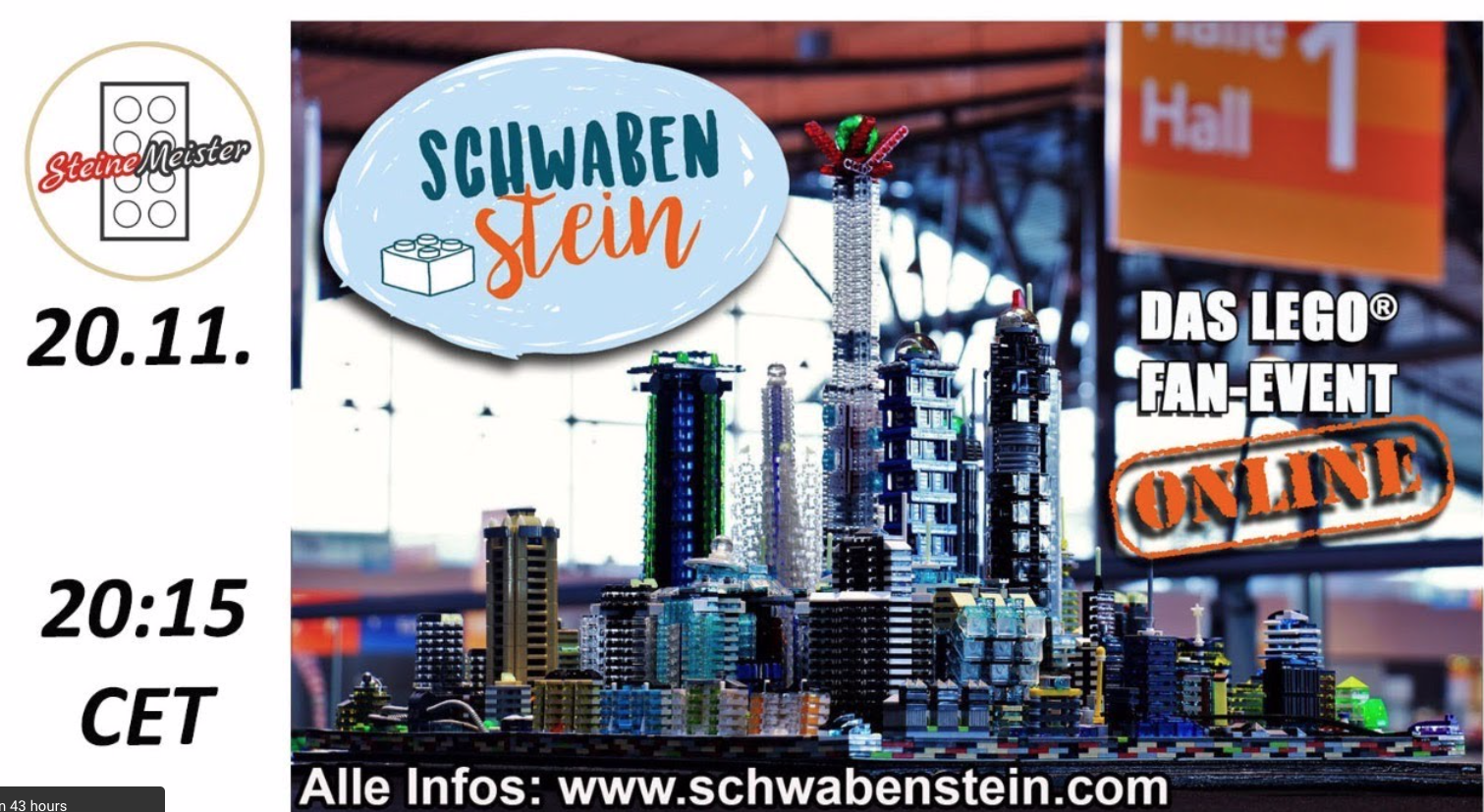 Lego AFOL events have not escaped the influence of Covid-19. Fortunately, the AFOL community has adapted to the challenge and several Lego fan events have migrated from physical venues to the virtual world. The Lego fan community continues to share their love of the brick and hook-up with fellow Lego fans with online events hosted on platforms such as Zoom, Streamyard, and others.
Recently, I was invited by some of my Lego fan friends in Germany to participate in the "virtual" Schwabenstein 2020 event. Normally, this would be a huge venue event taking place in Stuttgart, Germany. However, due to Covid-19 restrictions, the physical event was cancelled. The resourceful event organizers quickly adapted to host the event virtually. The event details are as follows:
Event link: Schwabenstein 2020
Dates: Nov 21/22, 2020
The event includes an international livestream session hosted by the Austrian Lego Fan YouTube channel.
I will be joining in the event via livestream at 14:05-14:20 (UTC+1 German time) (08:05-08:20 EST/UTC-5 in my time zone).
Fx Bricks is also sponsoring two prize packages which include a PFx Brick, Speaker, and some lights for some of the event's contests! We are so happy to be able to support the Lego fan community in these difficult times and can't wait to join the show this weekend!