2021 has been a very exciting year for us and there's a lot more good news to come! Firstly, we are so thankful and encouraged by the response to our Fx Track
...
October 7, 2020 Filed in:
News
Fx Track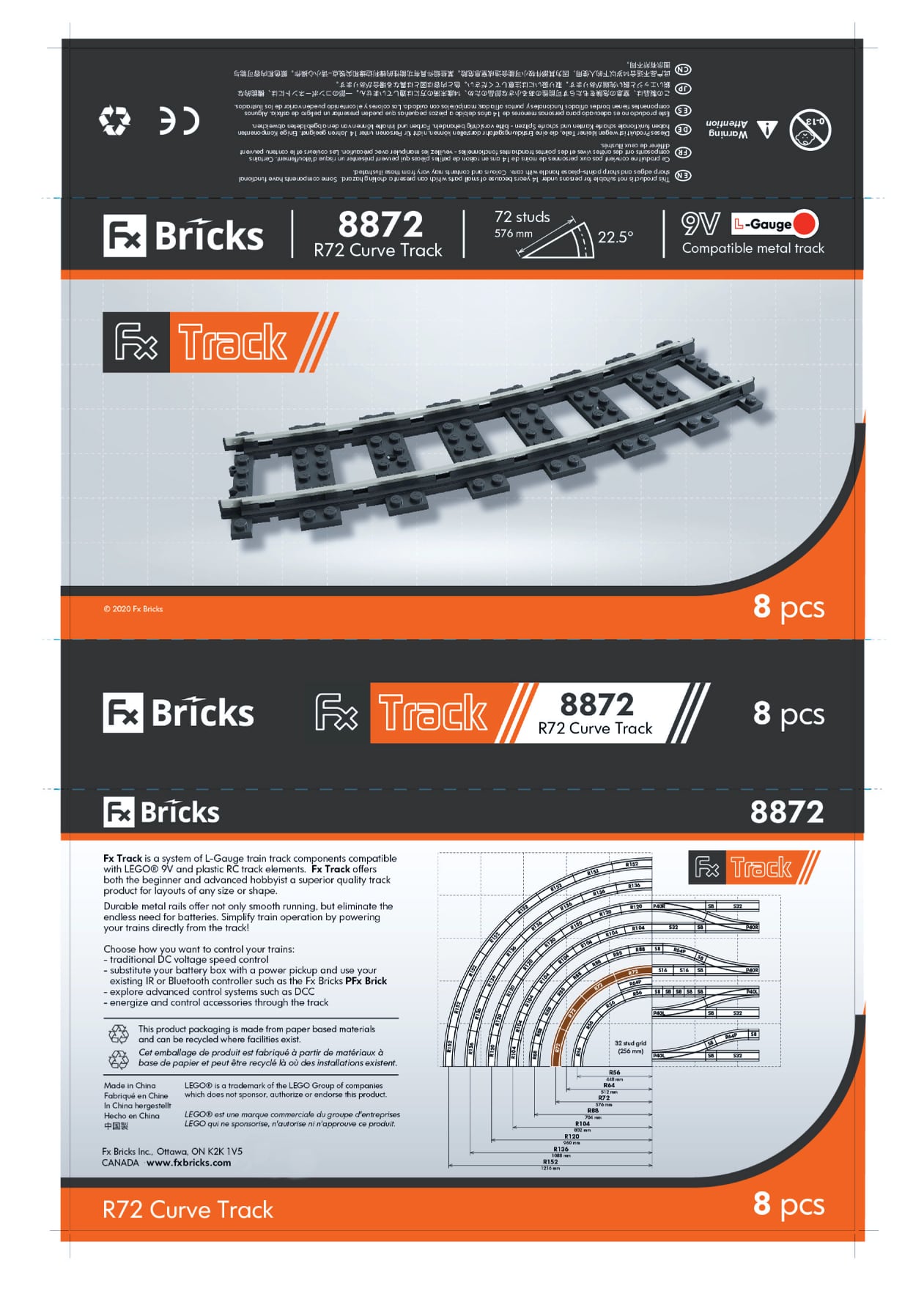 We are excited to announce that we gave the go-ahead to produce our first production batch of track elements! We will be producing 3000x units of the S32 straight track immediately and this will be followed by the R72 curve track. We've spent a great of time designing premium quality packaging which is based on 100% recyclable materials (paper based) with FSC environmental certification.

When we've received the production batches into our Hong Kong office we will then make the track available for sale on our webstore (announcements will follow). Initially, all orders will be dispatched from our Hong Kong location for shipping worldwide. Over time, we hope to redistrute some inventory to our Canadian location for distribution in North America. Also, we are in discussion with fulfilment partners for the European Union to hopefully have EU based inventory and distribution.
Our product release plan is as follows:
1. S32 straight track - available Dec 2020
2. R72 curve track - available early 2021
3. R88 curve track - available Q2 2021
4. S8 straight track - available Q2 2021
We hope that revenue from these items will allow us to commit early production on the remaining track items:
5. R56 curve track
6. S16 straight track
7. R104, R120 curve tracks
In parallel, we have obtained costs for the P40 switch production. Predictably, it is expensive! However, we are still committed to making it. The schedule will more or less depend on the sales performance of the standard track elements.
XL Speaker
Many folks have noticed the depleted inventory of speaker bricks. Since running out of our production batches of 3D printed speaker enclosures, we made the decision to invest in injection molded speaker bricks. Despite COVID-19, we were able to get expedited manufacturing and production of the new XL Speaker Brick!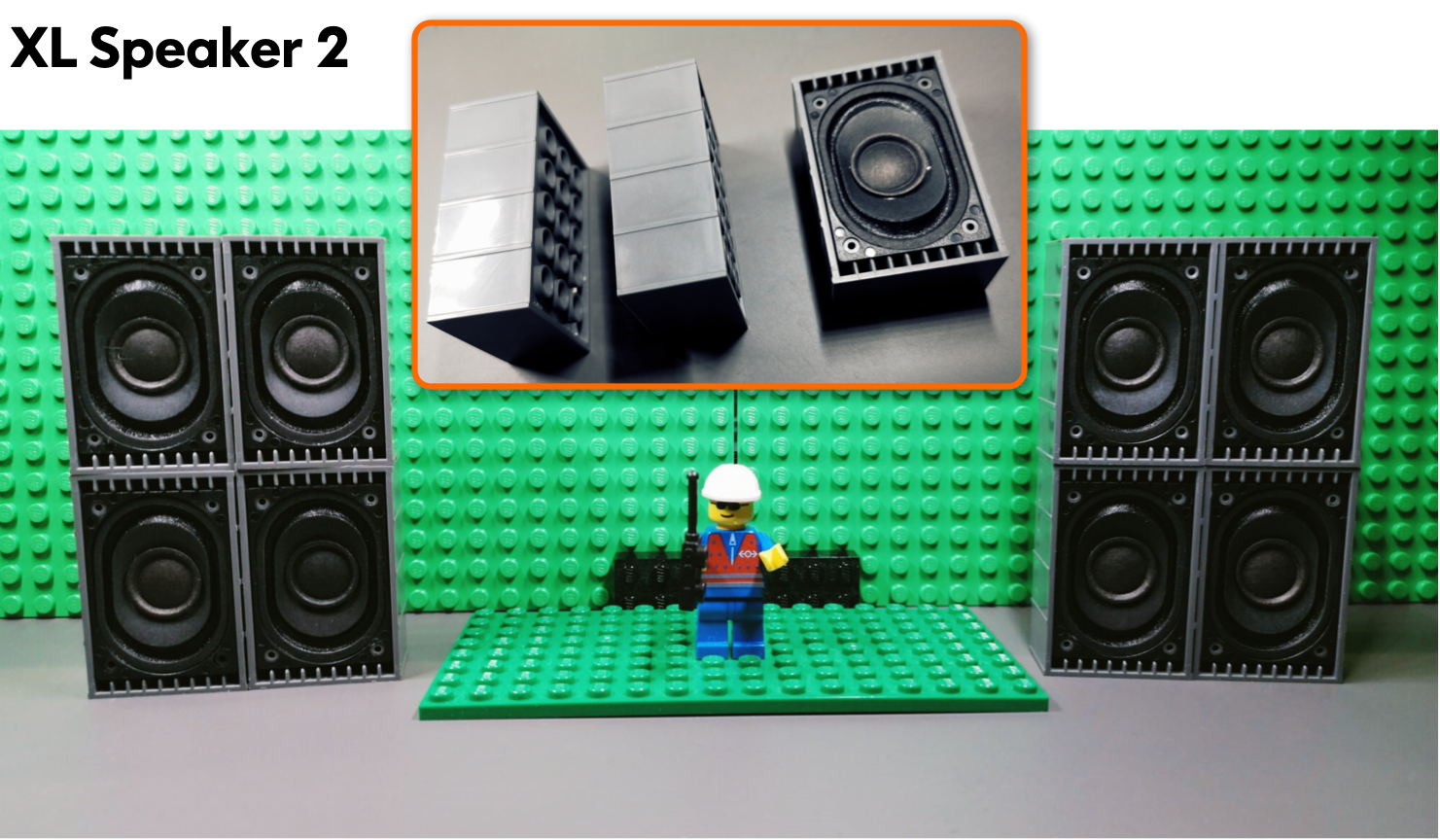 It includes an improved speaker cone and optimized sound box design. Most importantly, it looks and sounds amazing! We hope to receive initial production batches any day now and look forward to putting it back into the store very soon.
touchLAB PFx Brick Accessory
A new accessory product that will soon be released is the touchLAB. The touchLAB allow you to connect any LEGO® NXT 2.0 or EV3 touch sensor or your own push button to the PFx Brick. This button can then be used to trigger actions on the PFx Brick. You will be able to configure actions that trigger on any of the following events:

- button down
- button up
- button normal press
- button long press
The touchLAB is designed to be inserted into the lighting connector or anywhere within the lighting accessory connection chain. The touchLAB does not affect any of the 8x lighting channels and operates transparently.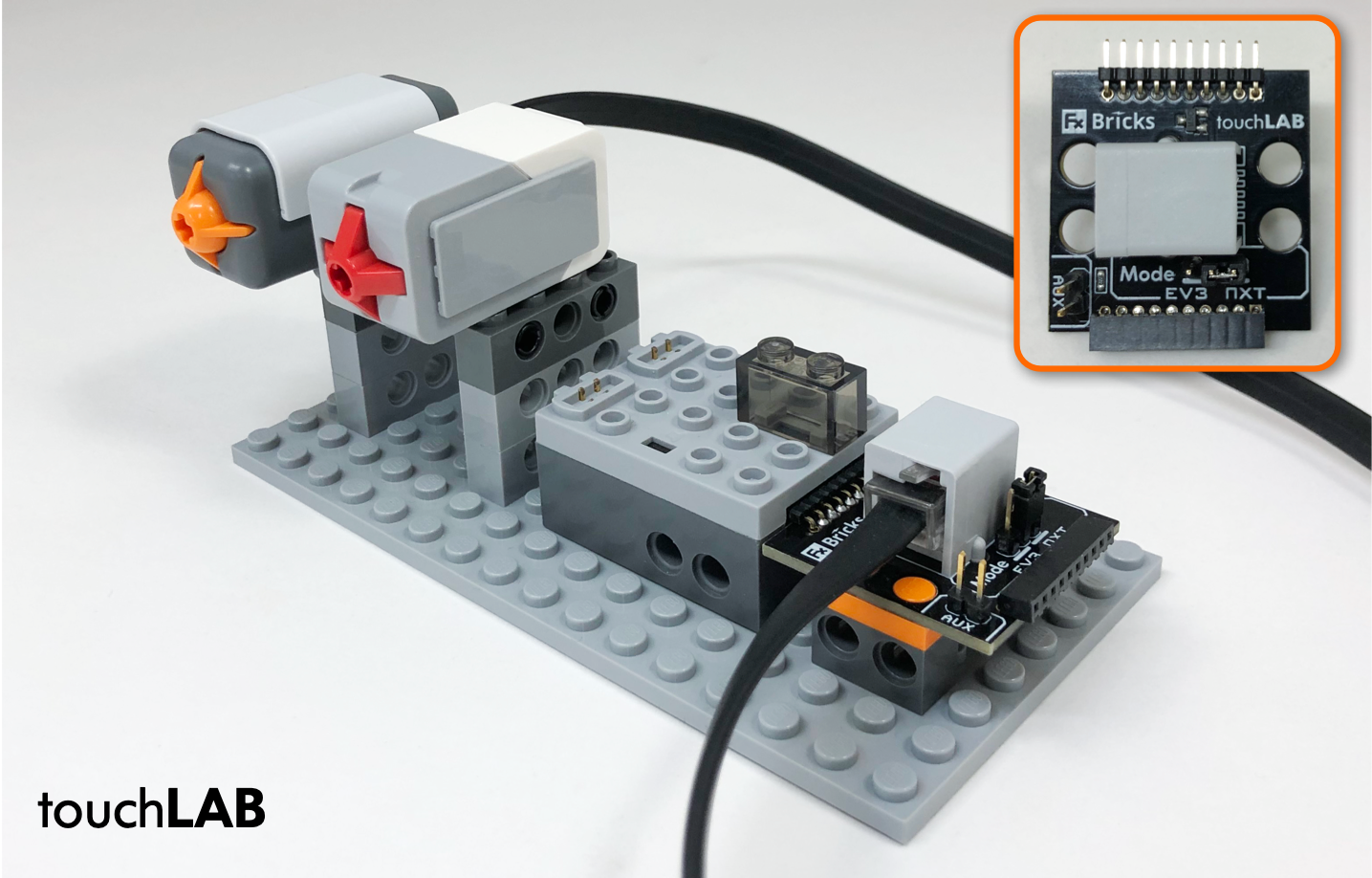 New LDraw Models
We have recently updated our LDraw models of the PFx Brick and accessories for use with your favorite LEGO CAD software. Integrating the PFx Brick into instruction books or digital models can be achieved with ease with our high quality detailed LDraw 3D models.
Download the new models from our GitHub repository.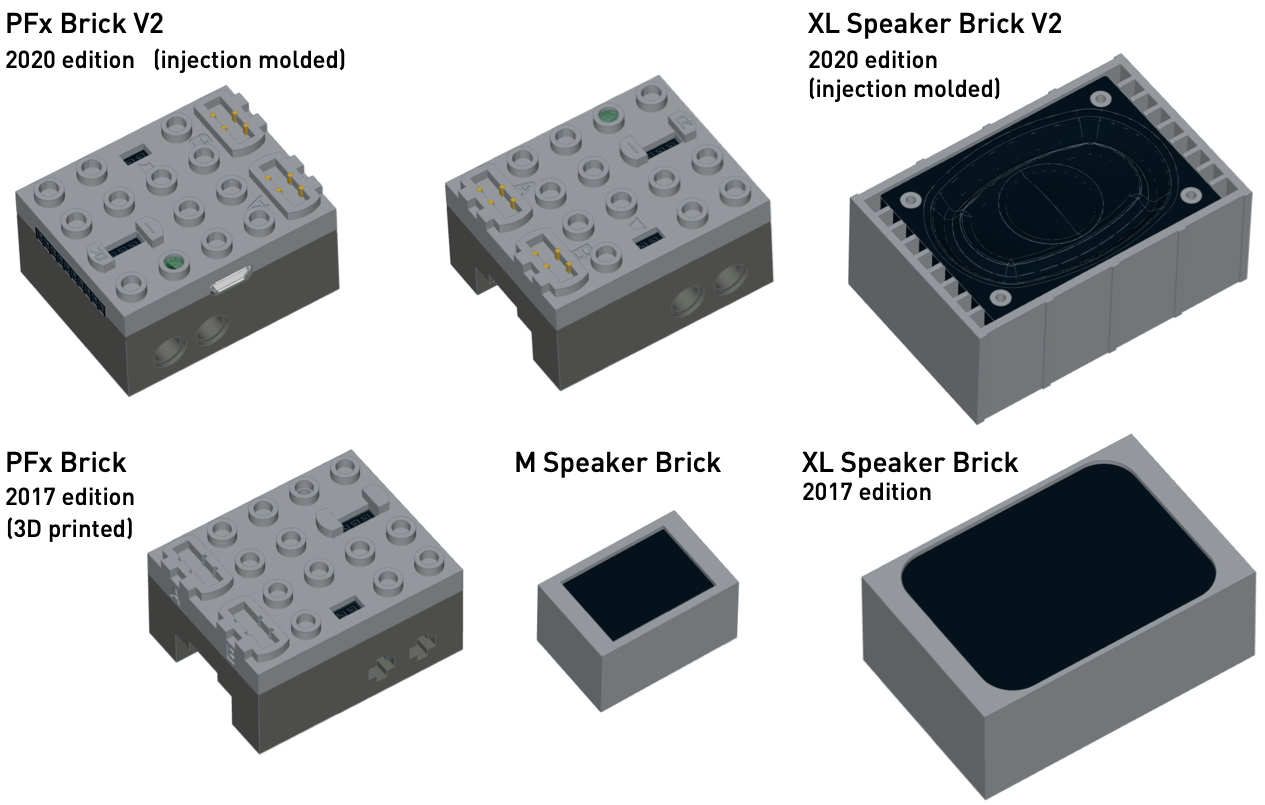 PFx Brick Scripting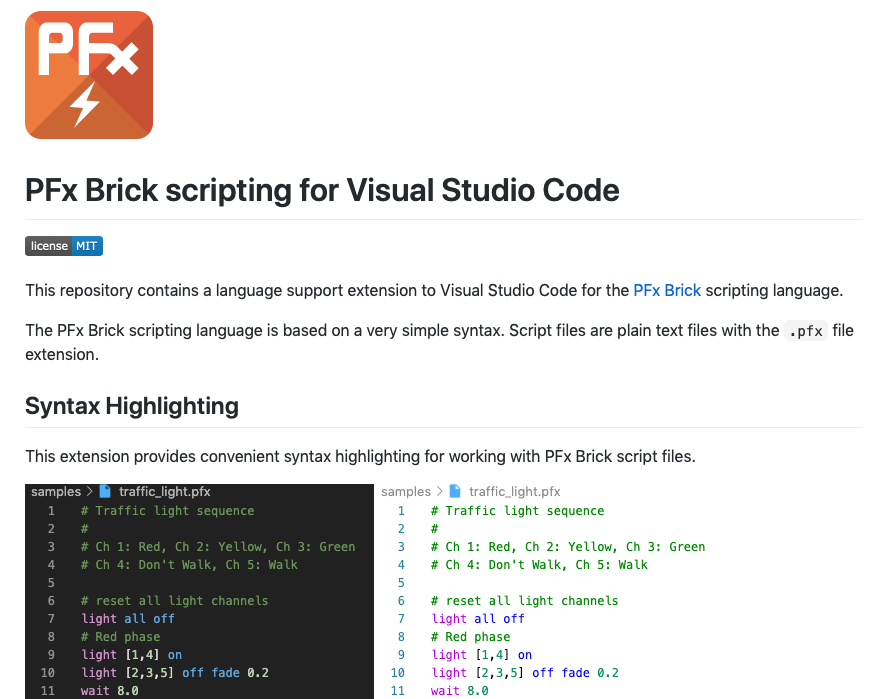 Did you know that the PFx Brick has the ability to run script files? Scripts allow the PFx Brick to perform customized sequences of actions and behaviours. The scripting language follows a very simple syntax and can be edited with your favourite text editor. In fact, we've made it even easier for you by making a Visual Studio Code language extension for the PFx Brick! Check it out from our GitHub repository!