2021 has been a very exciting year for us and there's a lot more good news to come! Firstly, we are so thankful and encouraged by the response to our Fx Track
...
February 5, 2020 Filed in:
News
Once again, our good friends at Brick Model Railroader hosted the "OcTRAINber" train building contest. This is such a fun event with so many amazing entries, so we were pleased to sponsor prizes to support it again. This time, BMR challenged builders to showcase their Technic skills and build a model with interesting mechanical and functional features.
The BMR team recently
announced their winners
and we were again very impressed with the quality and creativity of all the entries.
We offered 2x prize packages:
1. PFx Brick + XL Speaker Package
2. PFx Brick + M Speaker Package
Here they are!

The winner of the PFx Brick XL Package is
Narmot (Chris Stone)
for his imaginative cartoon train
"Casey Jr." from Dumbo
. It's a super cute animated steam locomotive which shifts and wiggles as it moves. It's a truly "living" steam engine with personality and character! We're sure the PFx Brick upgrade will give Casey Jr. a great voice! Great job, Chris!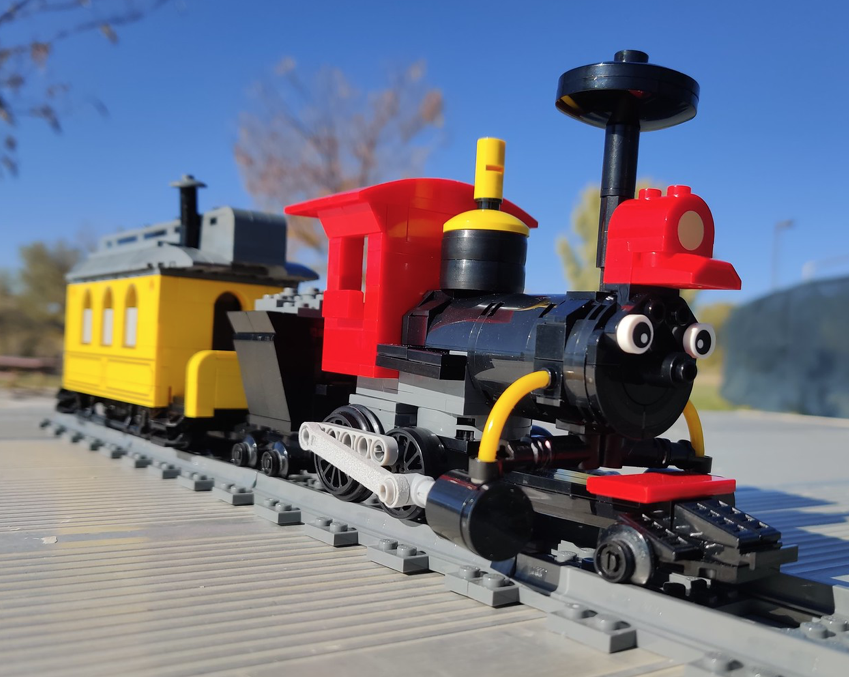 Our PFx Brick M Package winner is Denis Garnier for his impressive "rolling road" test bench. It is awesome to see someone actually create a rolling road test bench, something we've been meaning to try for a while. Denis' creation has many clever functional details that look like they can be easily adapted for many types of locomotives. The icing on the cake was Denis' superb model of the SNCF 140C steam locomotive used as a "test subject". Well done, Denis!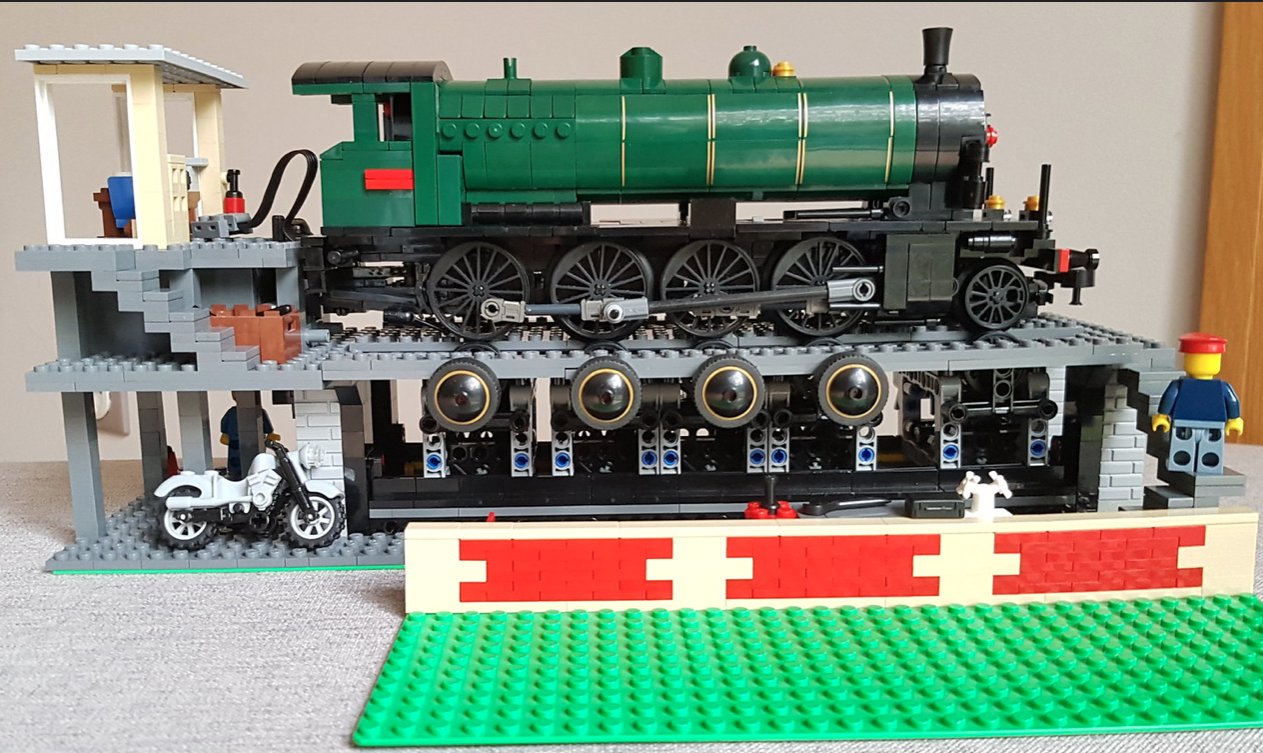 Congratulations again to all the OcTRAINber 2019 winners! We look forward to getting Chris and Denis their PFx Brick prizes packages delivered to see what they'll create next.
December 17, 2018 Filed in:
News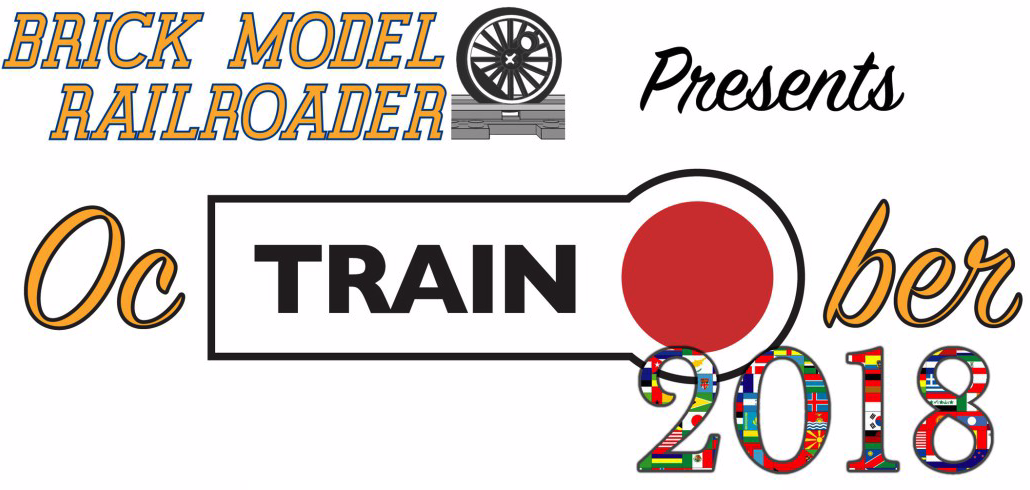 Our friends at Brick Model Railroader hosted a fun train building contest called "OcTRAINber". This year's build challenge had an interesting twist: you had to build a model train that is "foreign" or outside of your typical model train "comfort zone" geographically speaking. When BMR came knocking on our door looking for sponsorship prizes for the contest we were excited and eager to help!
We offered two prize packages:
1. Holiday Train Conversion Kit + Speaker Wagon + PFx Brick package
2. PFx Brick + XL Speaker package
The team of judges at BMR have recently announced their winners and we must say that we are super-impressed with the quality and creativity of all the entries! Alas, there are 4 models worthy of the Grand Prize (real & digital), Best Foreign Factor and Best WIP Story titles. We are pleased to announce that the Holiday Train Conversion kit grand prize is awarded to Andy Mitchell (aka Hod Carrier) for his sublime Ferrobus model! It is a stunning example of a creative small model packed with clever details!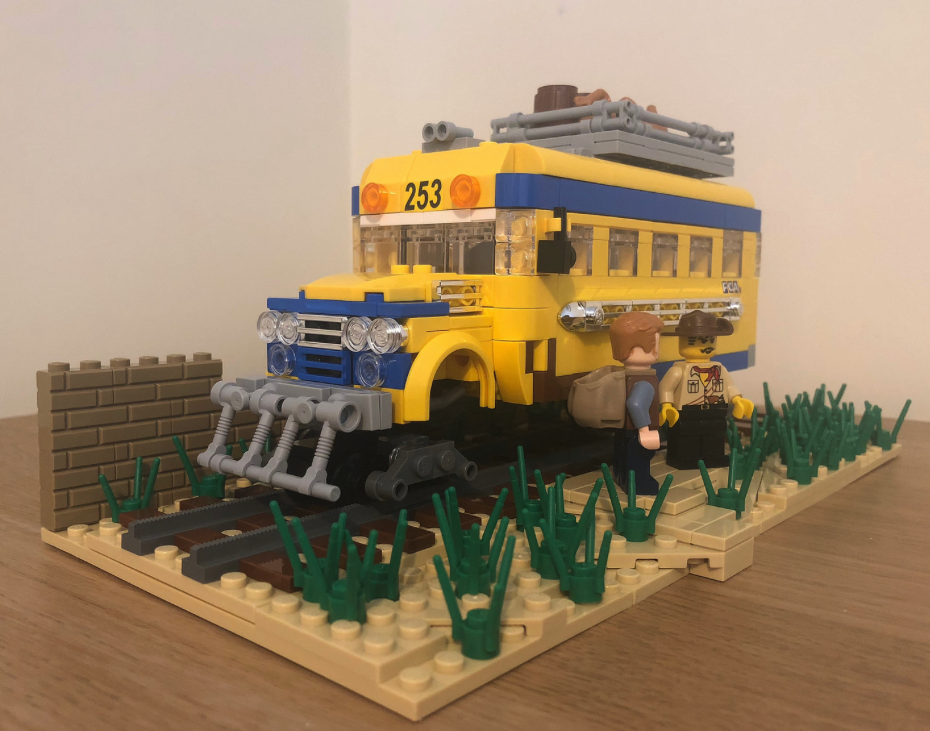 The winner of the PFx Brick + XL Speaker package is Alexander McCook's Lartigue Monorail. Alexander (aka narrow_gauge) is an accomplished and gifted Lego train builder based in Australia, in particular his narrow gauge steam locomotives are truly a work of art and engineering!

We look forward to sending both Andy and Alexander their well deserved prizes very soon!