We're excited to announce that our Holiday Train conversion kit is now available! It brings the magic of light and sound to the LEGO® 10254 Holiday Train
...
February 6, 2018 Filed in:
News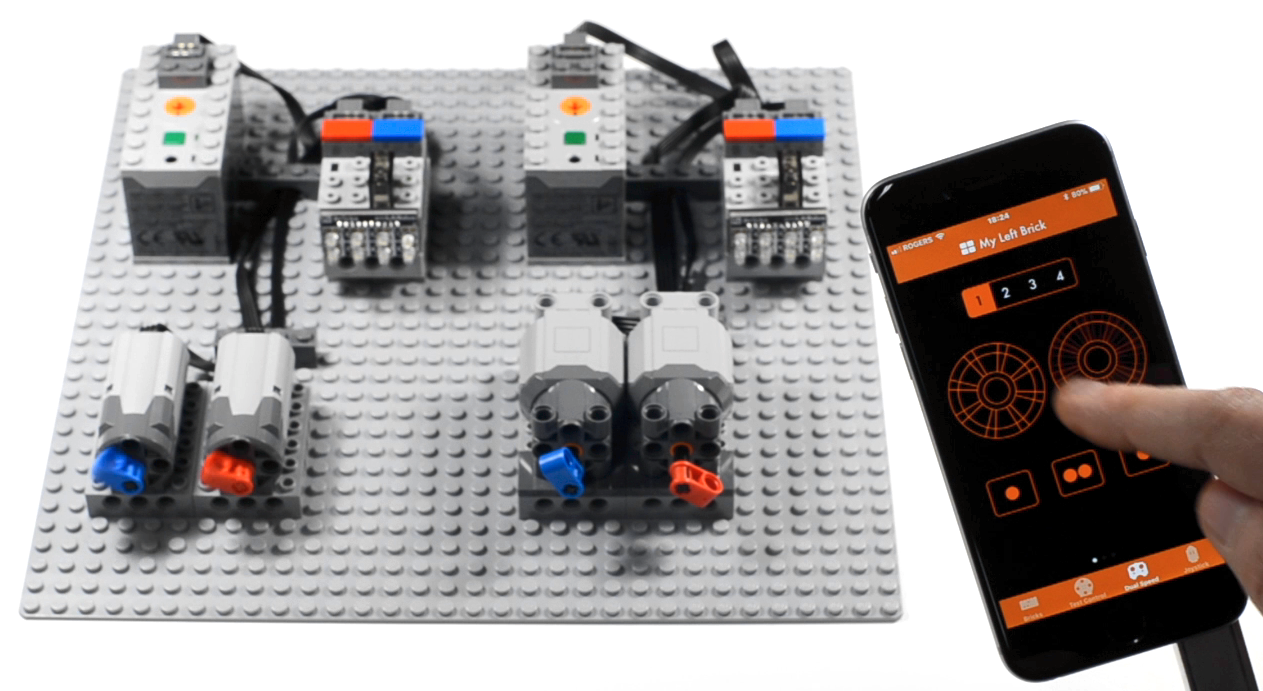 The first release of the PFx Brick mobile App for iOS is now available from the Apple App Store. It includes most of the key features we wanted to implement for a first release such as pairing of multiple bricks, emulation of Power Functions IR remotes, full access to brick configuration, and multiple control panels. We plan to add much more in future and welcome any suggestions from you for improvements, features, etc.
A short video showcasing the use of the PFx App can seen here...
You can download and try the PFx App even if you don't have a PFx Brick. Its available from the Apple App Store.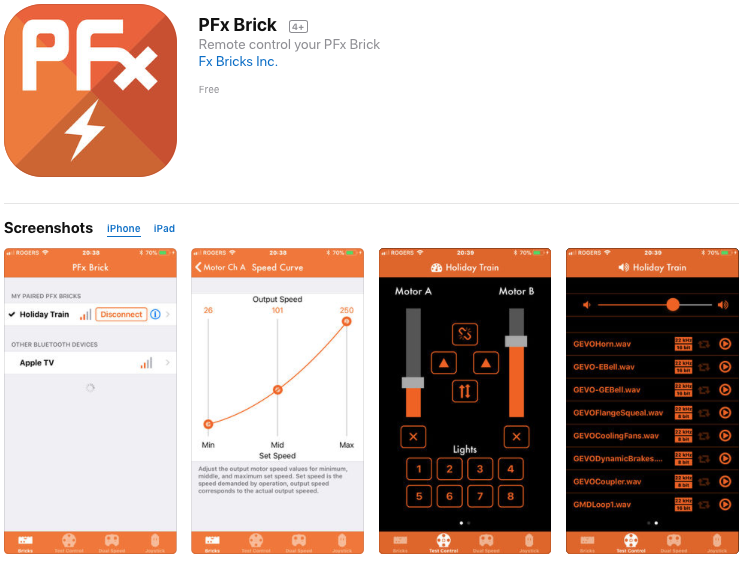 Take your creations to the next level