2021 has been a very exciting year for us and there's a lot more good news to come! Firstly, we are so thankful and encouraged by the response to our Fx Track
...
XL Speakers in Stock!
December 4, 2020 Filed in:
News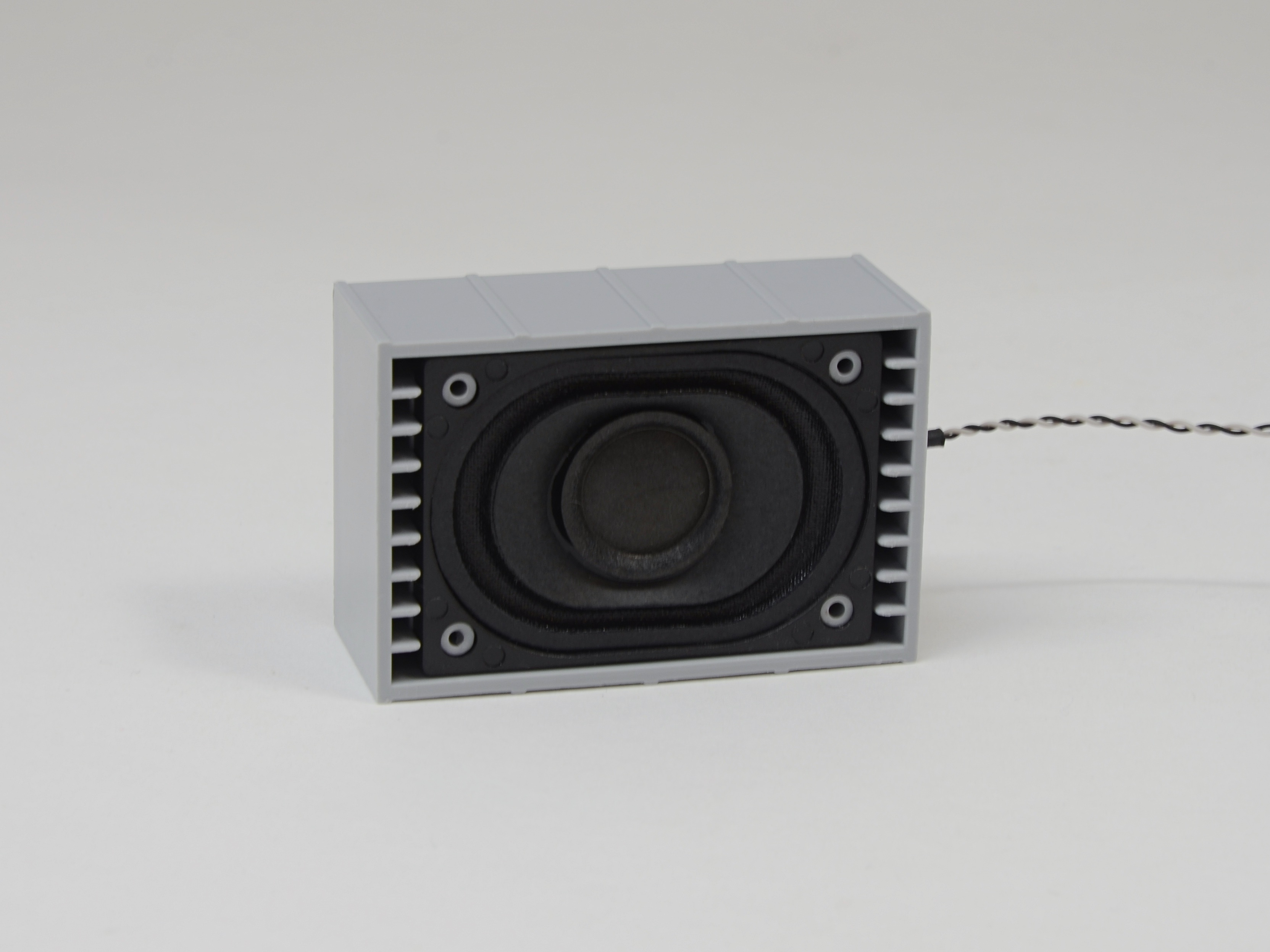 We are so happy to announce that the new XL Speaker brick is back! We finally received the first 200 of 1500 XL Speaker enclosures from our manufacturers. These new enclosures are injection molded in light bluish grey (LEGO medium stone grey) ABS plastic. The new design also incoporates an improved speaker cone with both a higher power rating and better frequency response. Furthermore, we engineered the enclosure for optimum sonic performance by designing a vented and reinforced box which securely mounts the entire speaker body from all sides. The enclosure design eliminates parasitic resonances with a system of internal ribs and struts to bolster the speaker cone and ensure an overall rigid structure. We are so impressed with its sound projection and clarity!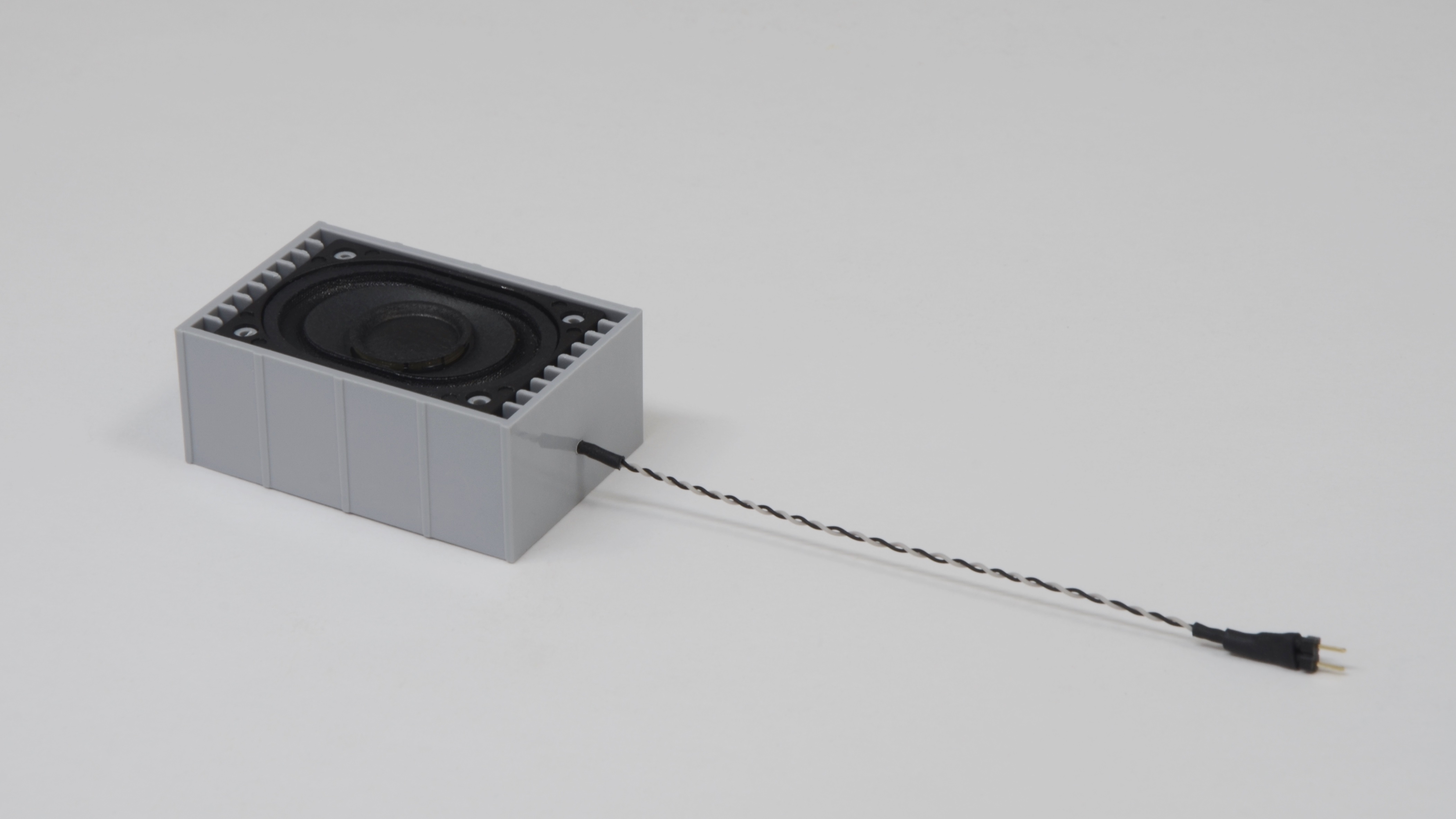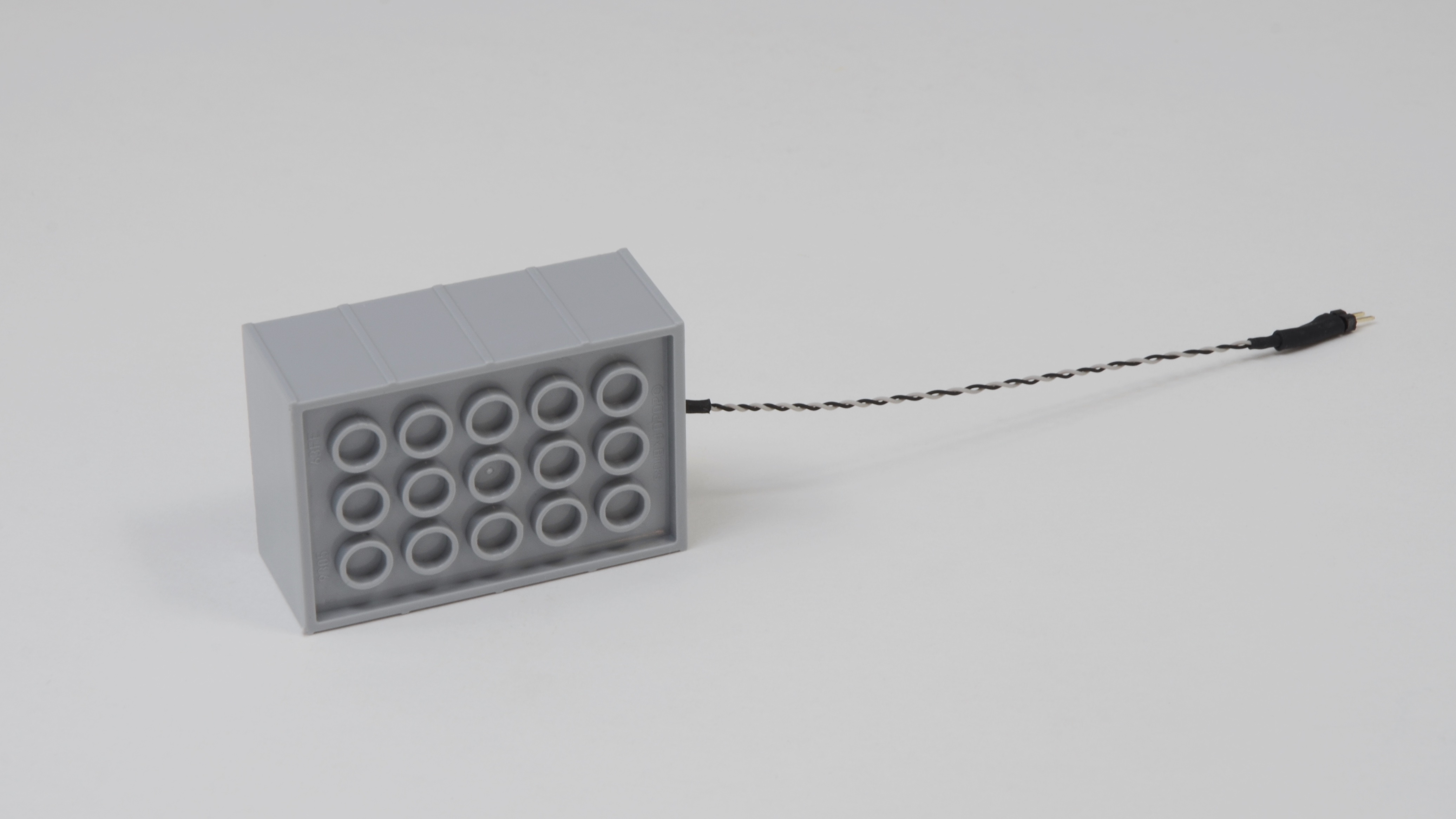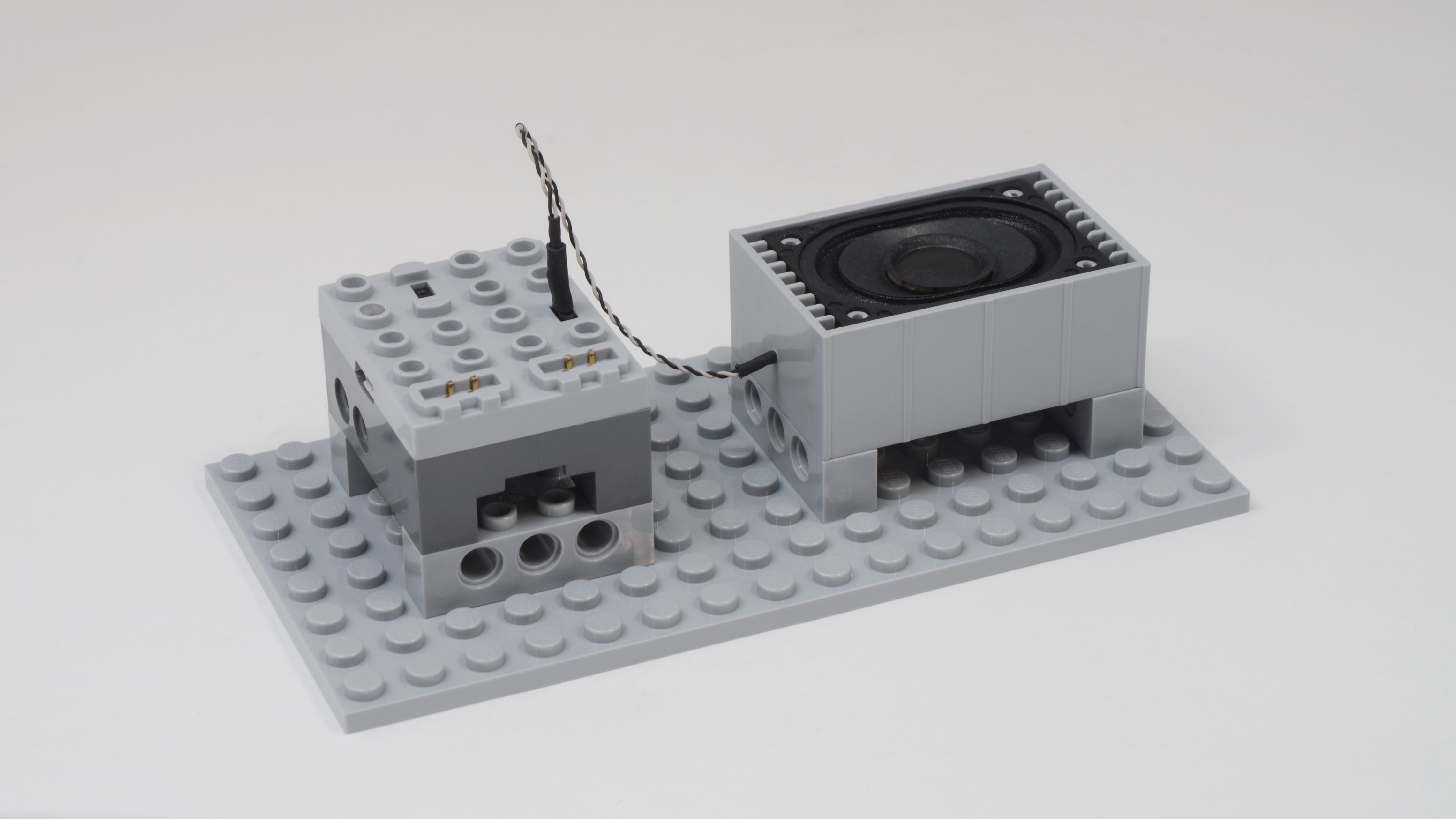 Specification
4 x 6 studs x 6 plates tall
32 mm x 48 mm x 19.2 mm (L x W x H)
Light bluish grey (medium stone grey) colour
100 mm connecting cable with 2-pin 2 mm pitch male connector
gold plated connectors
3 W continuous, 4 W max power handling
4 Ω impedance
82 dBA SPL @ 1 W / 0.5 m
200 Hz – 20 kHz nominal frequency response