Pre-production S32 straight track (front), LEGO® 9V straight tracks (back)Almost Sold Out of PFx BricksWe are very close to selling out our initial
...
Demo Model: City Fire Helicopter 60108
February 12, 2017 Filed in:
Info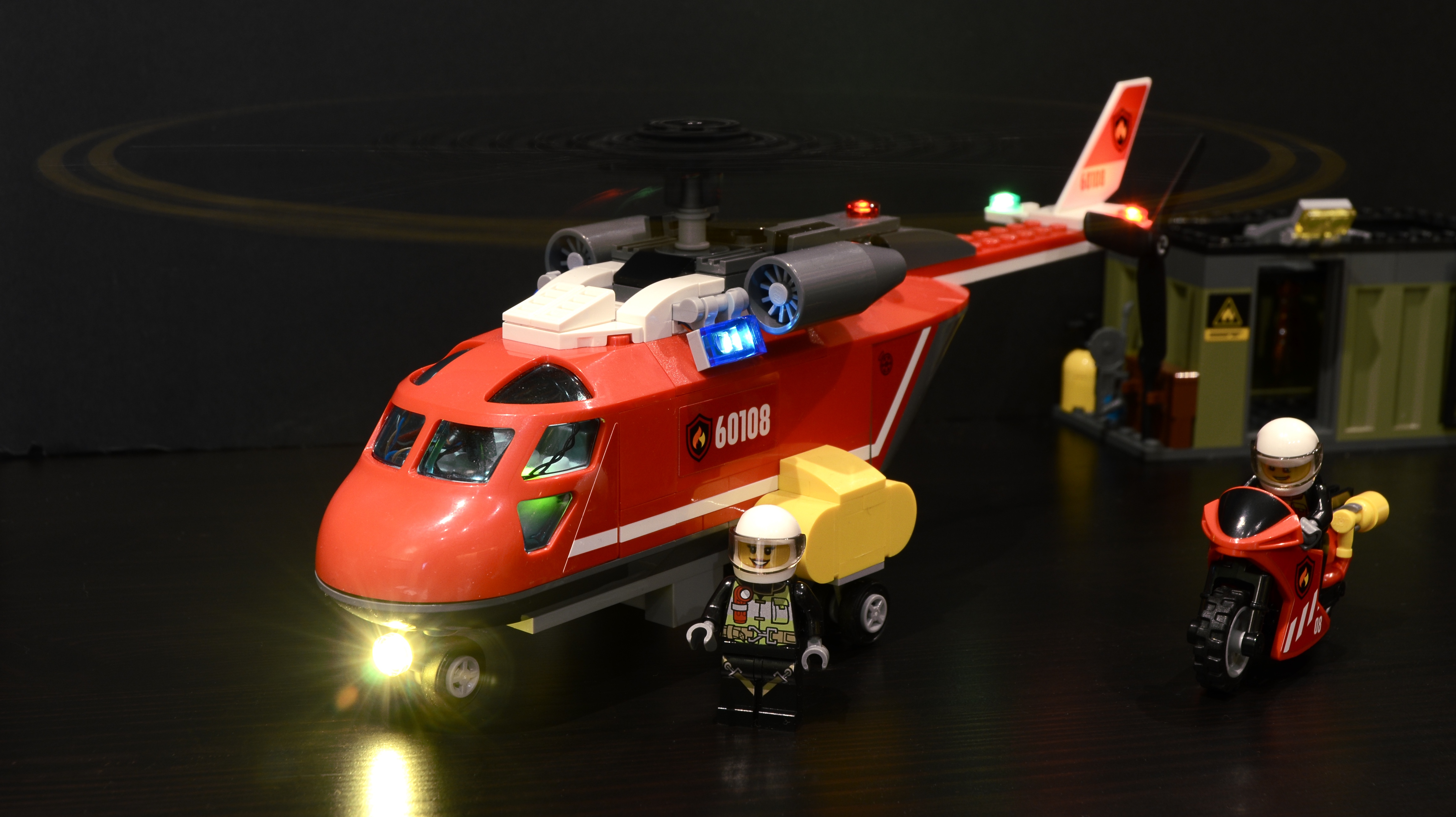 We have integrated the PFx Brick into many different LEGO® models of various shapes, sizes, and themes. The most interesting and challenging integration projects are small models with very little interior space. I think this challenge makes the result that much more satisfying! Shown above is the LEGO® City Fire Helicopter (60108) with a PFx Brick used to full effect.
Features:
Motor driven main rotor
Tail rotor navigation lights
Anti-collision strobe beacon light
Nose wheel headlight
Port/starboard emergency flashers
Speaker with various sound effects
All of the active lighting effects can be toggled on or off using a Power Functions remote control. The main rotor speed is also controlled via the remote. The motor is configured such that the top speed is limited to about 50% full speed to prevent excessive model vibration. Furthermore, the motor acceleration and deceleration have been configured so that the rotor has realistic slow acceleration to emulate the high inertia of a real helicopter's rotor blades. Lastly, the model has sound effects for helicopter rotor noises, pilot-air-traffic-control communication chatter, and emergency siren sounds. All of the sounds are independently controlled using the remote control.
Below is a connection block diagram showing how the active elements are connected to the PFx Brick.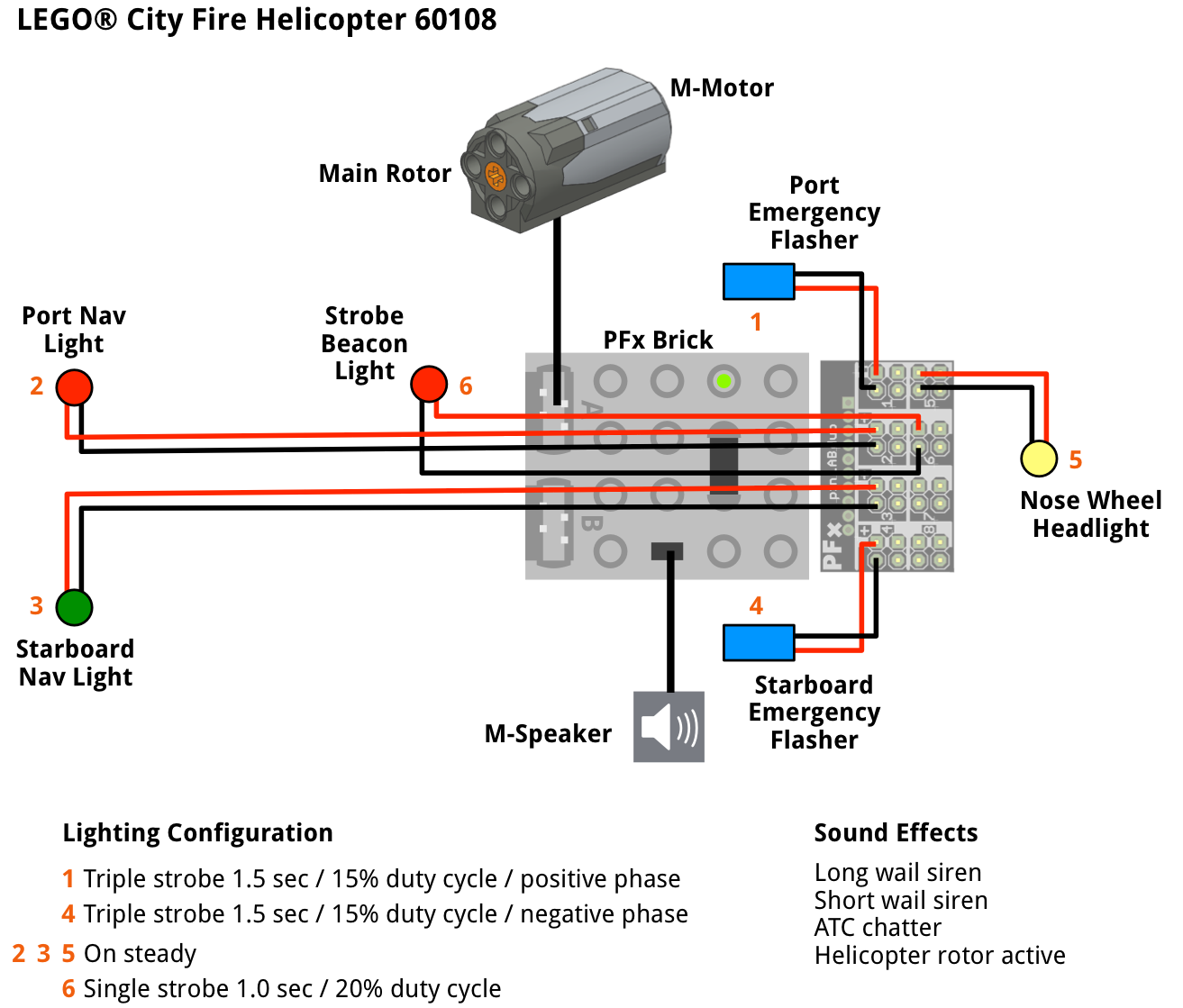 The biggest challenge was integrating the Power Functions M-motor with bevel gear drive to operate the main rotor. This required rebuilding the upper rotor housing on the roof to allow for an axle to pass into the fuselage to the motor. The PFx Brick is mounted in the helicopter cockpit area. This gives the IR sensor visibility through cockpit windows. A Power Functions extension cable passes discretely through the floor and is used to power the PFx Brick with an external battery box. An M-Speaker brick is also mounted discretely on the bottom of the helicopter fuselage between the main landing gear. All of the lighting consists of tiny 2x3 mm surface mount white LEDs with tiny 36-gauge wires soldered to the LED pads. All the LED wiring is run to the nose of the helicopter where it connects to a pinLABduo light accessory board attached to the PFx Brick lighting dock connector.
This was a fun model to integrate the PFx Brick! Not only because of the challenging space constraints, but also because it showcases all of the PFx Brick's main capabilities in sophisticated motor control, lighting Fx and sound Fx. We worked hard to make the PFx Brick as small as possible so that models even as modest as this City Fire Helicopter can benefit from the magic of motion, lights, and sound!
Check out the video of this model in action in this follow up blog post!