2021 has been a very exciting year for us and there's a lot more good news to come! Firstly, we are so thankful and encouraged by the response to our Fx Track
...
February 21, 2020 Filed in:
News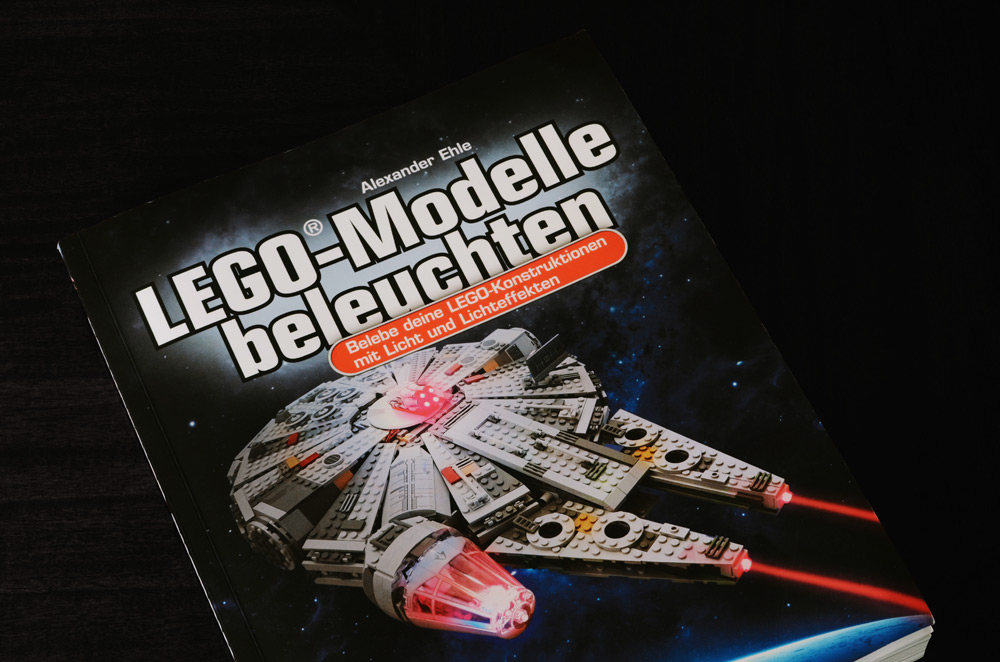 Our friend Alexander Ehle from Germany has recently released a German language book that LEGO fans have needed for a long time: LEGO®-Modelle beleuchten. It explores the vast topic of lighting LEGO models of all shapes, sizes and themes. We feel privileged to have been able to contribute to this outstanding resource for all LEGO fans.

LEGO®-Modelle beleuchten is a comprehensive reference for anyone with an interest in applying the best possible lighting effects to virtually any model (not just LEGO). The book also introduces readers to the basics of electrical circuits and electronics, helping them discover the unlimited possibilities of DIY lighting solutions. There is fantastic practical advice on choosing tools and lighting products, as well as tips on modifying parts for new and clever ways of putting lights into difficult locations in a model.
Examples of LEGO models showcase the range of impressive lighting possibilities throughout the book. It illustrates not just the clever and imaginative techniques for using different products and installation methods, but also the ways of using animated lighting effects to bring life and excitement to your creations.
At Fx Bricks, we are very familiar with the unlimited possibilities for cool lighting effects! We are humbled and excited that an entire chapter of the book dedicated to the PFx Brick. It is the owner's manual that we wish we had written ourselves (and that's just on the topic of lighting!). Alexander has explored and documented each and every possible lighting effect on the PFx Brick and offers tips for configuring and tuning these effects for optimum results.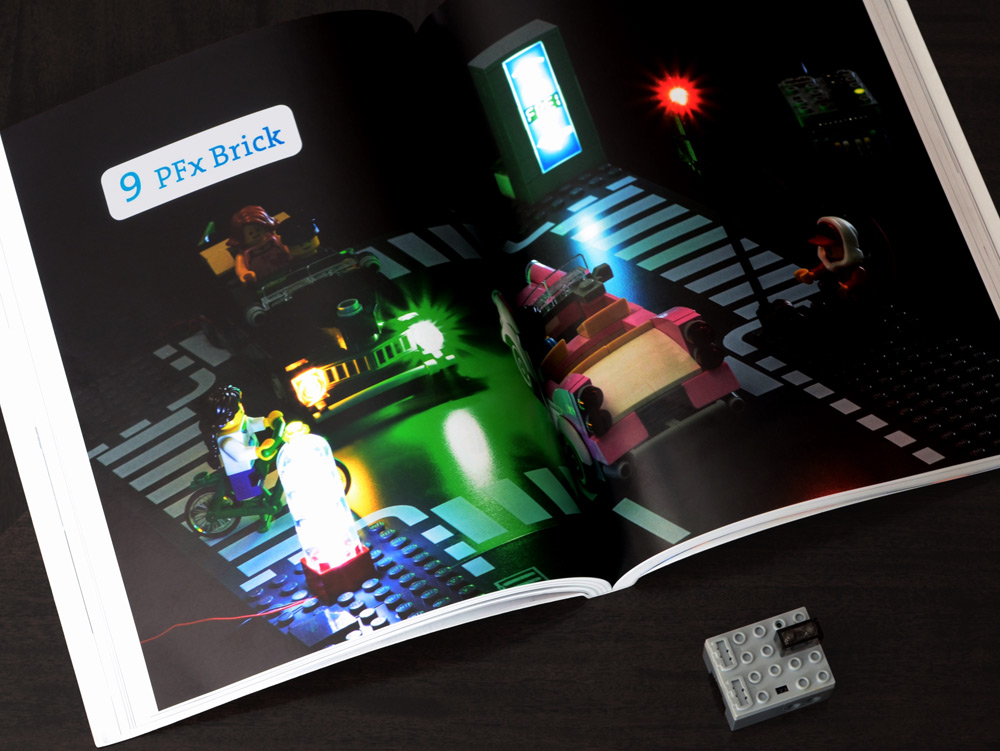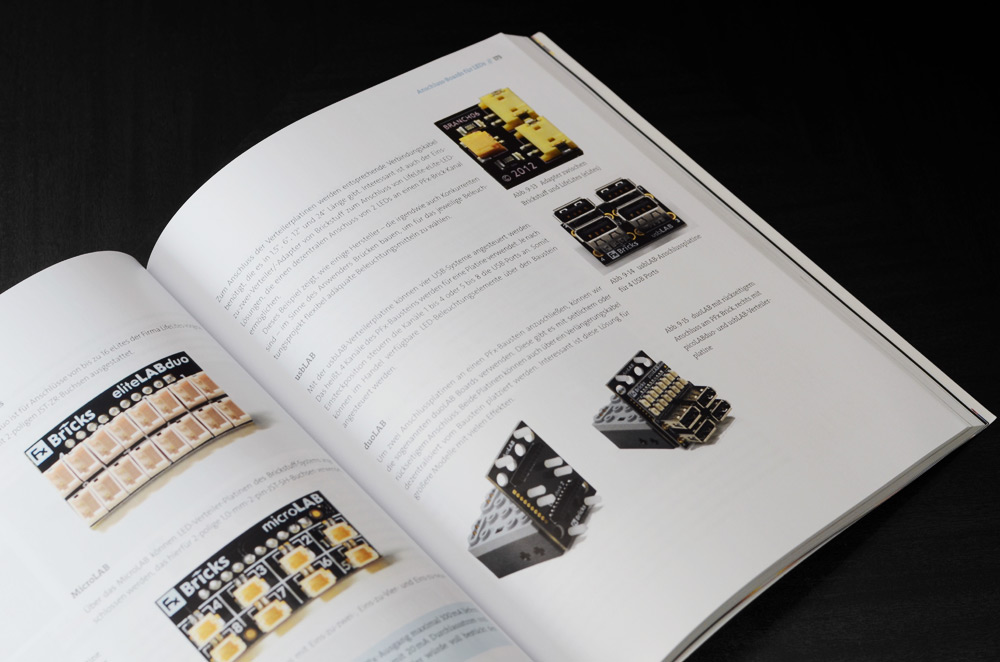 Currently, LEGO®-Modelle beleuchten is only available in the German language. However, we are told that an English language version is in the pipeline and will likely be released. We will keep you updated on its release. Until then, check out Alexander's website brickelectronic.de. He has all kinds of resources to help builders with lighting as well as a web shop selling cool accessories to help you with your projects.
February 13, 2020 Filed in:
News
Pre-order the new injection molded PFx Brick; the new standard across all PFx Bricks replacing the 3D printed enclosures used for our production debut.
Here are some of the new improvements we've made to the new PFx Brick:
Technic Pin Holes - side mounted Technic pin holes allow more robust attachment options for integrating the PFx Brick into Technic models as well as conventional brick built models.
Bottom Anti-Studs - the underside of the enclosure is both functionally and aesthetically more compatible with the Lego system stud / anti-stud connection and now permits some interconnection schemes at half-stud intervals.
Durability - the lid now includes mechanical reinforcement features around the the speaker and IR connector ports to resist excessive bending or twisting forces on the connector. The Power Functions compatible input and output connectors include additional bracing and precision mechanical guidance for the gold-plated pins.
February 5, 2020 Filed in:
News
Once again, our good friends at Brick Model Railroader hosted the "OcTRAINber" train building contest. This is such a fun event with so many amazing entries, so we were pleased to sponsor prizes to support it again. This time, BMR challenged builders to showcase their Technic skills and build a model with interesting mechanical and functional features.
The BMR team recently
announced their winners
and we were again very impressed with the quality and creativity of all the entries.
We offered 2x prize packages:
1. PFx Brick + XL Speaker Package
2. PFx Brick + M Speaker Package
Here they are!

The winner of the PFx Brick XL Package is
Narmot (Chris Stone)
for his imaginative cartoon train
"Casey Jr." from Dumbo
. It's a super cute animated steam locomotive which shifts and wiggles as it moves. It's a truly "living" steam engine with personality and character! We're sure the PFx Brick upgrade will give Casey Jr. a great voice! Great job, Chris!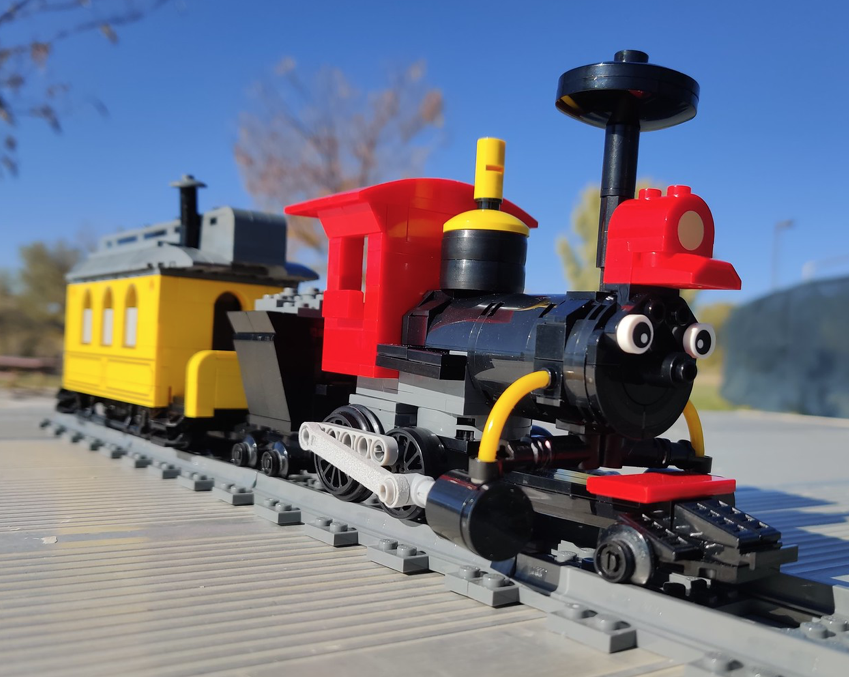 Our PFx Brick M Package winner is Denis Garnier for his impressive "rolling road" test bench. It is awesome to see someone actually create a rolling road test bench, something we've been meaning to try for a while. Denis' creation has many clever functional details that look like they can be easily adapted for many types of locomotives. The icing on the cake was Denis' superb model of the SNCF 140C steam locomotive used as a "test subject". Well done, Denis!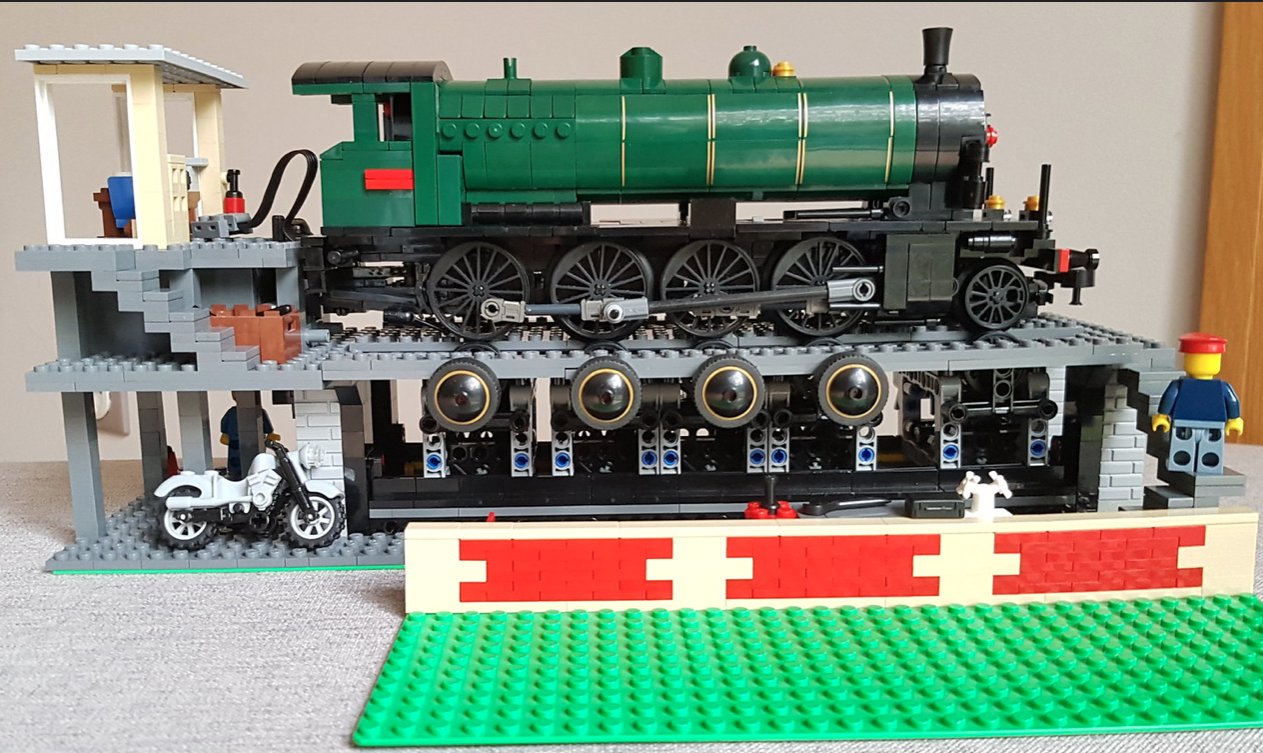 Congratulations again to all the OcTRAINber 2019 winners! We look forward to getting Chris and Denis their PFx Brick prizes packages delivered to see what they'll create next.