2021 has been a very exciting year for us and there's a lot more good news to come! Firstly, we are so thankful and encouraged by the response to our Fx Track
...
August 14, 2018 Filed in:
News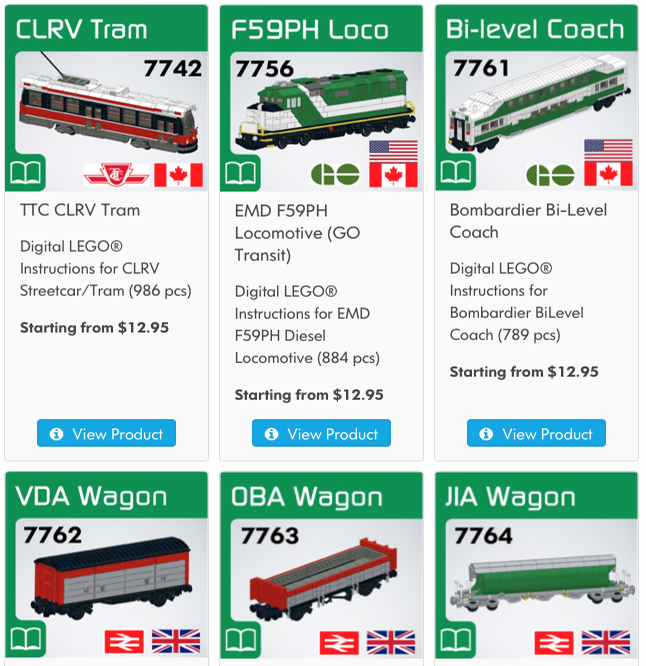 Custom LEGO® train model instruction kits designed by Michael Gale have been available at Michael's personal site brickdimensions.com for a few years. However, in order to expand the range and possibly offer complete kits (with bricks, printed instructions, stickers, etc.), Michael has decided to host and sell these kits in the Fx Bricks store instead. This will allow the kits to be sold more efficiently through the Fx Bricks e-commerce platform with automatic digital downloads provided by Amazon S3. Eventually, these kits will be re-branded as Fx Bricks products with the intention to expand beyond digital downloads, into printed instruction products and eventually into full boxed "sets" with bricks. Fx Bricks intends to expand its product range for LEGO® trains with some exciting new product announcements in the near future.