2021 has been a very exciting year for us and there's a lot more good news to come! Firstly, we are so thankful and encouraged by the response to our Fx Track
...
November 30, 2017 Filed in:
Info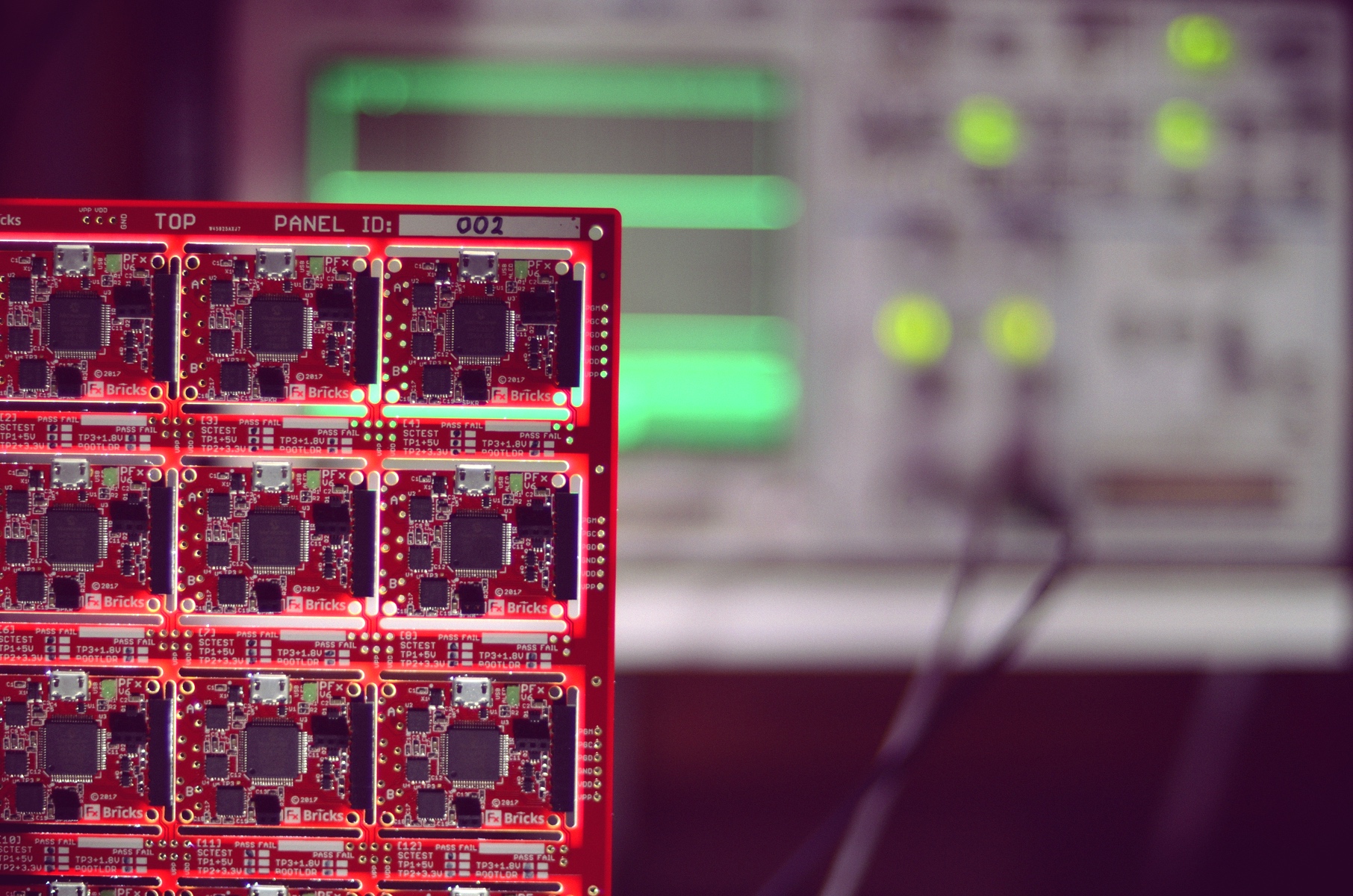 Achieving our certifications for the PFx Brick gave us the final "green light" to ramp up production. As a result we have been very very busy!
So far, we are tracking on schedule to start shipment in Jan 2018. However, this does not mean everyone receives their items in Jan. The fulfillment process will be pipelined in parallel with production and will likely take at least 3 months. We will start fulfillment in the order of backer pledges--that is, we will start with the first backer to make a pledge and proceed down the list to the last backer.
Sometimes its difficult to appreciate the process behind making electronic products like the PFx Brick. Some of you may be surprised to learn that we didn't just have the bricks made in some anonymous factory in China. Instead, we operate like Swiss-watchmakers: all PFx Bricks are hand crafted and assembled in-house. This gives us the following advantages:
1. We have direct control on quality
2. We have direct control on production schedule--we are not at the mercy of external suppliers.
To achieve efficient in-house production we have designed tools, jigs, workflows, and processes to build the PFx Brick to the highest standards of quality. So far, we are very proud to announce that we have achieved 100% yield on our assembled/tested PCBs! thought you'd appreciate a behind the scenes look at the Fx Bricks lab, and how we get things done...
First, here's a look at Fx Bricks HQ! Our lab space--optimally arranged for production...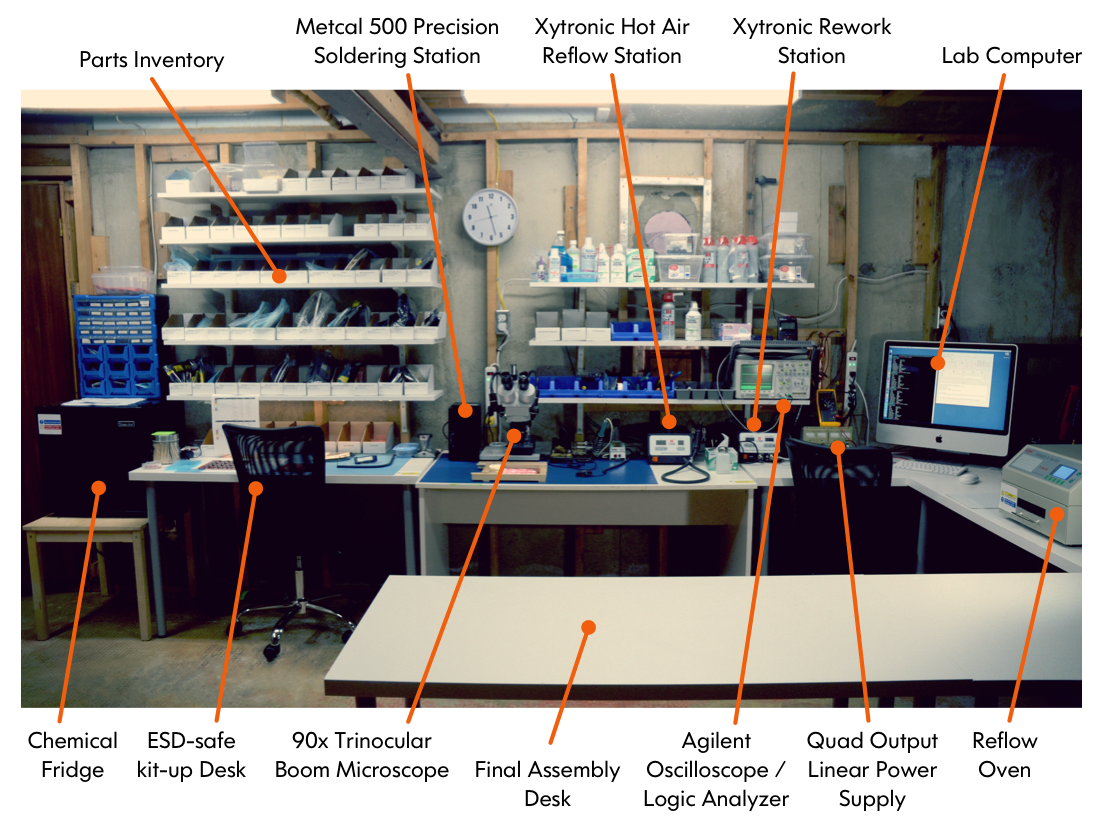 Precision manufacturing requires precision tools!...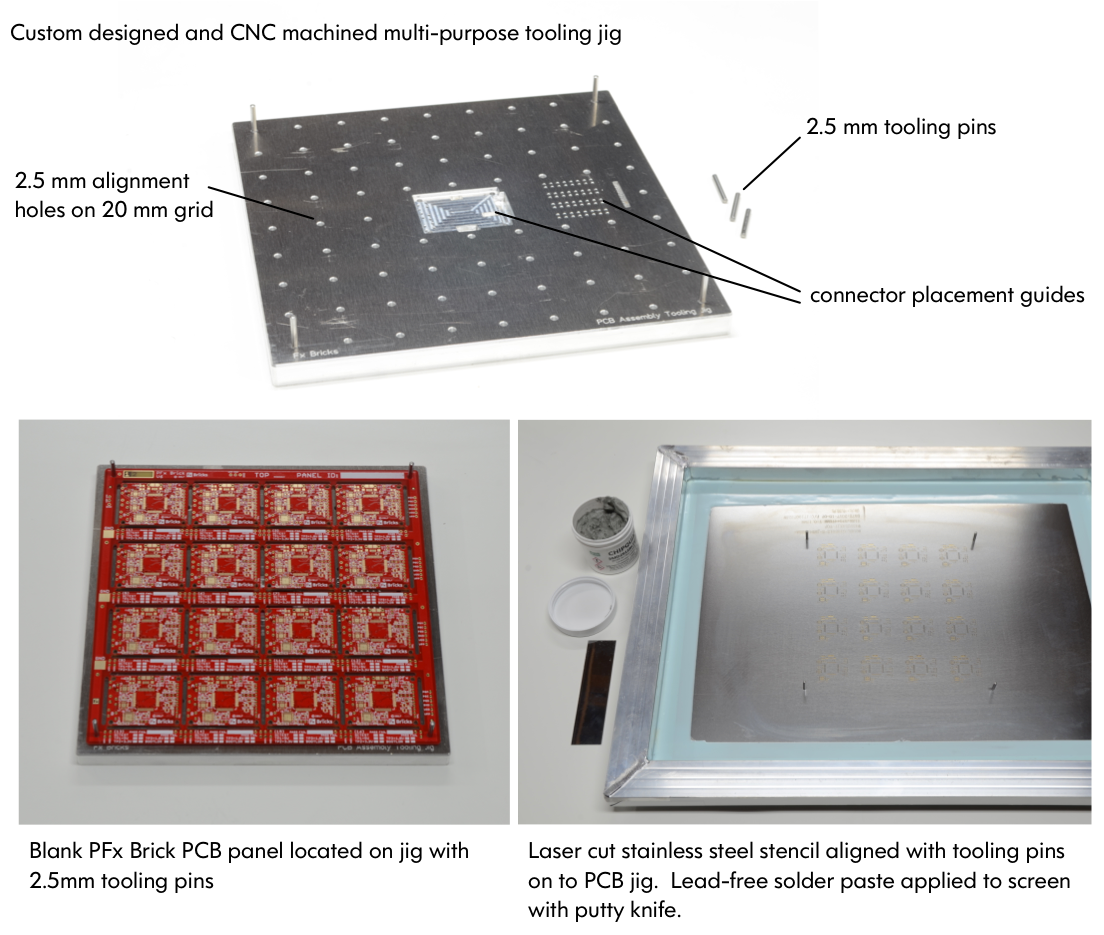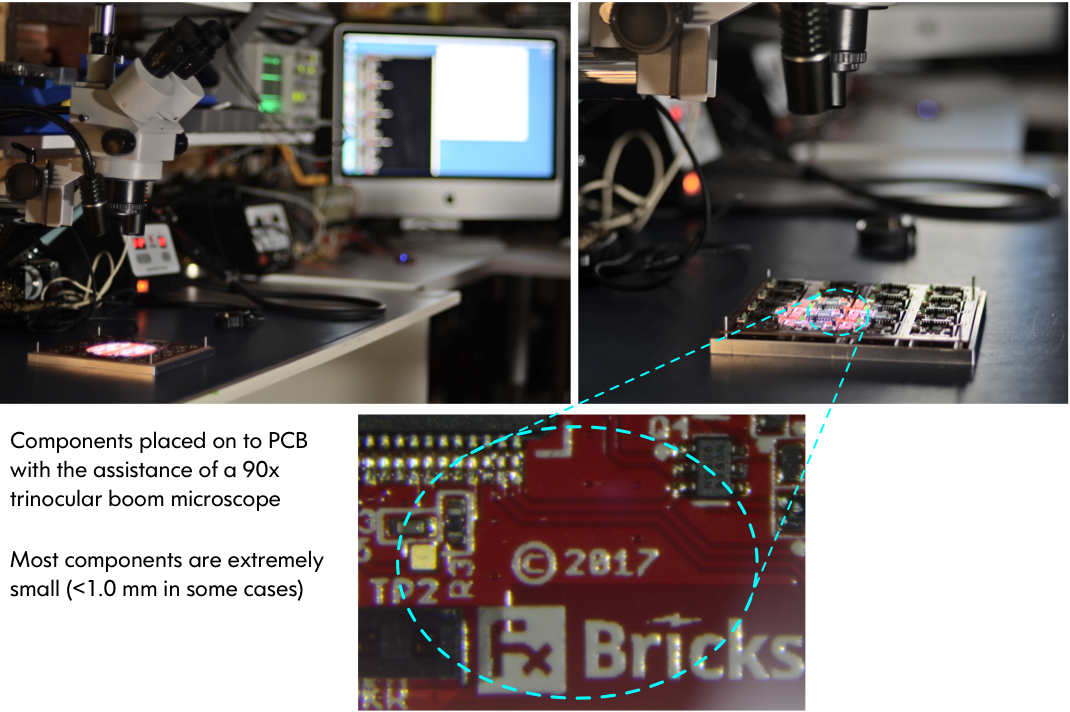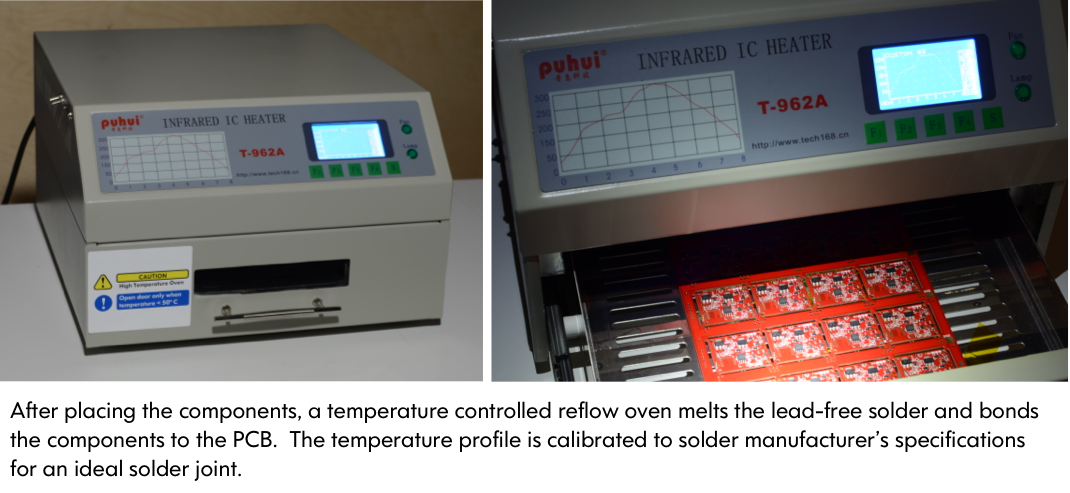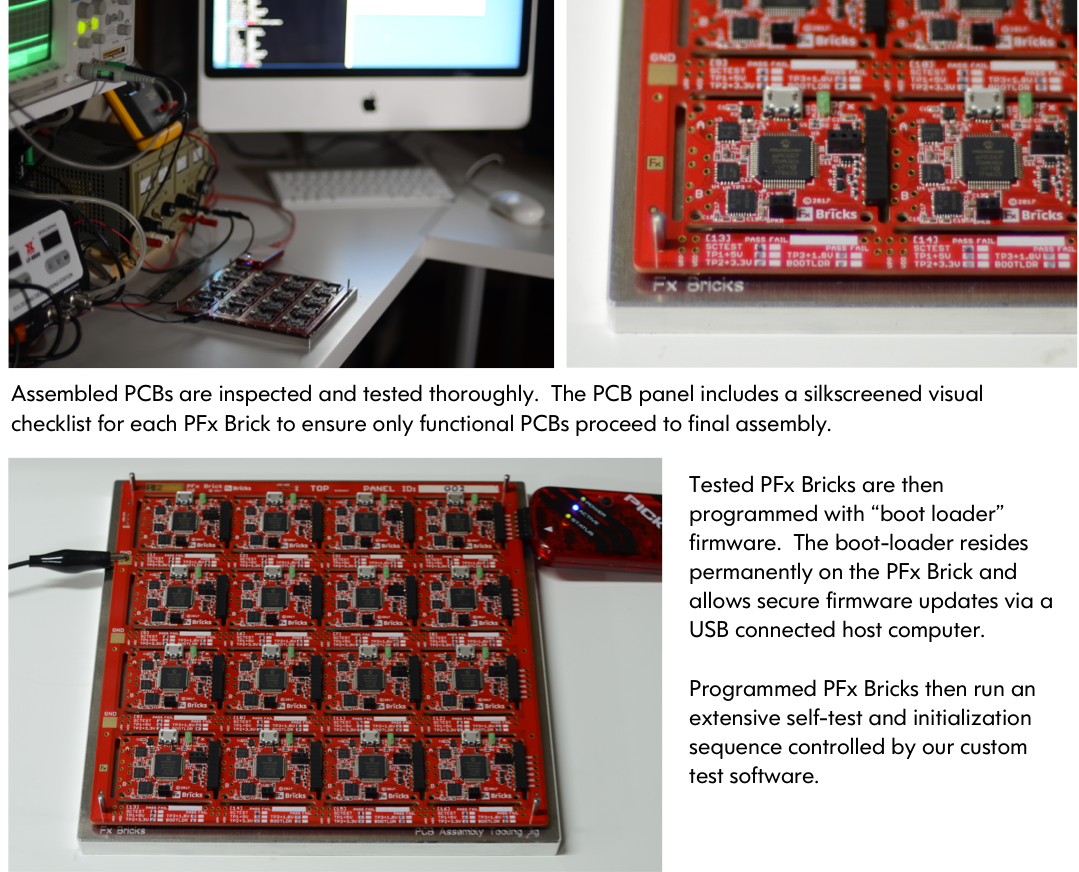 A sea of assembled and tested PFx Bricks...ready for final assembly into the housing...